Dixon Police Make a Deal With Local Radio Station to Release Incriminating Photo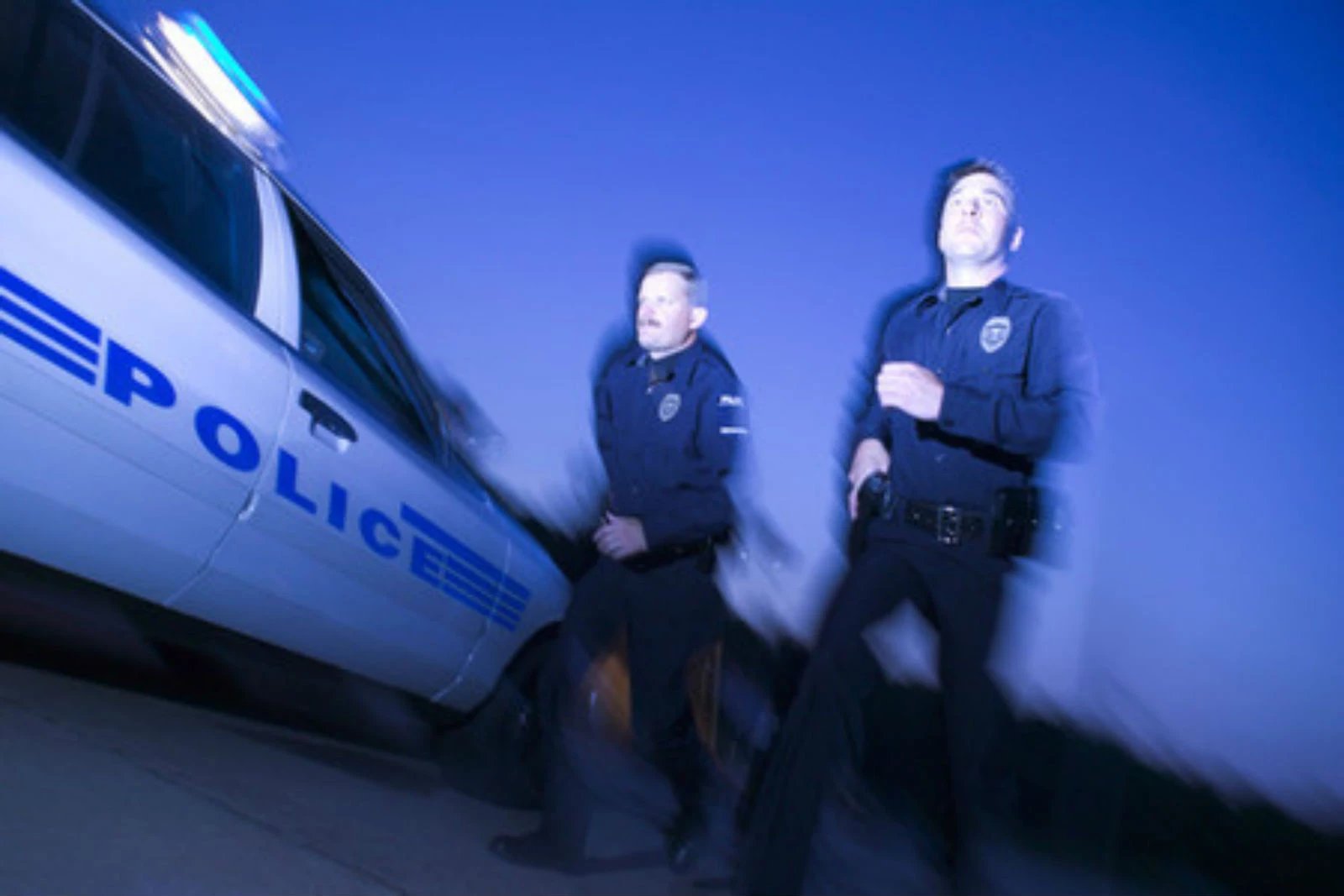 UPDATE: We did it.
And without further ado, you be the judge…

Was comparing this officer to Mr. Larson a fair assessment? @97ZOK @MandyJOnAir pic.twitter.com/9OlojUZ6E8

— Dixon Police (@DixonPolice) August 11, 2017
Are you on Twitter? If you're not, you should be. It's probably my favorite social media network. It's entertaining, informative, interactive and pretty darn hilarious; and I'm not even referring to my own tweets.
Whose tweets you really need to follow is the Dixon Police Department. We've shared some of their most humorous encounters, funniest photos and heartfelt advice for parents on air and on our website.
With that said, my recent interaction with the department couldn't go unnoticed. It started with this tweet.
When you were in a foot pursuit and it was captured on a store's surveillance, your coworkers accuse you of running like Mr. Larson… pic.twitter.com/lkBVYa9LLt

— Dixon Police (@DixonPolice) August 10, 2017
I had to see this, so I asked for proof.
I feel like we might need to see the proof on this one. https://t.co/I8asOxYCFe

— Mandy James (@MandyJOnAir) August 10, 2017
Then they hit me with this….
Help us get to 6,000 followers and we'll release the image. You can then judge for yourself, deal? https://t.co/0x74rnPJnO

— Dixon Police (@DixonPolice) August 11, 2017
Are you seeing this? If the we can help the Dixon Police Department get 6,000 followers on Twitter, they'll release footage of one of their officers running like Mr. Larson from Happy Gilmore. Watch for the giant man in the orange t-shirt.
Subscribe to 97 ZOK on
Well, what do you say? Can you help these guys get 6,000 followers? Not to sound selfish, but I really want to see the photographic evidence of this police officer running like a giant goon…who really is all of us when we're running when you think about it.
Bonus Video
Subscribe to 97 ZOK on
Catch Mandy James on "The Steve Shannon Show with Mandy James" on 97 ZOK from 5:30 a.m. to 10 a.m. Follow her on Twitter, Instagram and Facebook.