Rockford Starbucks Giving Away Free Holiday Drinks All Week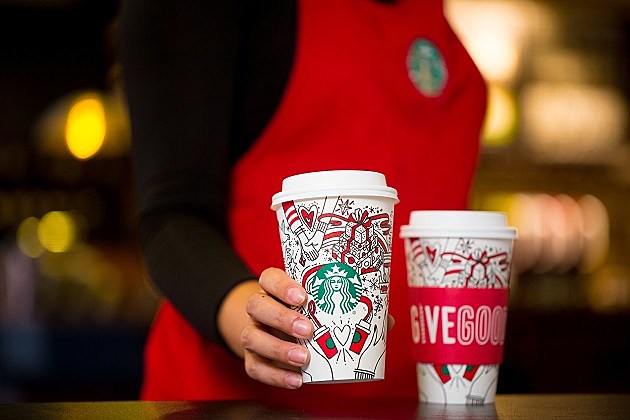 Starbucks is starting the gift giving a bit before the holiday season kicks off.
Actually, Starbucks big #ShareEvent will get started even before Thanksgiving.
That's cool, we'll all give "thanks" when a friend or family member scoops up a holiday Frappucino from a Rockford area Starbucks location and gives you the extra one they receive for FREE.
Starbucks says the deal is good for "hot, iced and blended holiday beverages and all cake pops."
Buy one drink, get one free to share. Nov. 9–13, 2–5pm. ❤️ this tweet to receive a reminder. #ShareEvent pic.twitter.com/UshZPhI540

— Starbucks Coffee (@Starbucks) November 6, 2017
The #ShareEvent begins Thursday, November 9 and runs through Monday, November 13.
However, there is one small caveat. You can only get your BOGO on between the hours of 2 p.m. and 5 p.m. during those days.
The drinks that are a part of the #ShareEvent include:
Chestnut Praline Latte
Peppermint Mocha
Caramel Brulee Latte
Gingerbread Latte
Eggnog Latte
Salted Caramel Mocha (Sweet Lenny's Favorite)
Holiday Spice Flat White Teavana Joy Brewed Tea
Top This! The Search For Rockford's Best Pizza
Subscribe to 97 ZOK on
Sweet Lenny is the brand manager of 97ZOK and Operations Manager for Townsquare Media Rockford. Catch him afternoons 3 to 7 on 97ZOK. Follow him on Twitter, Instagram and like his page on Facebook.