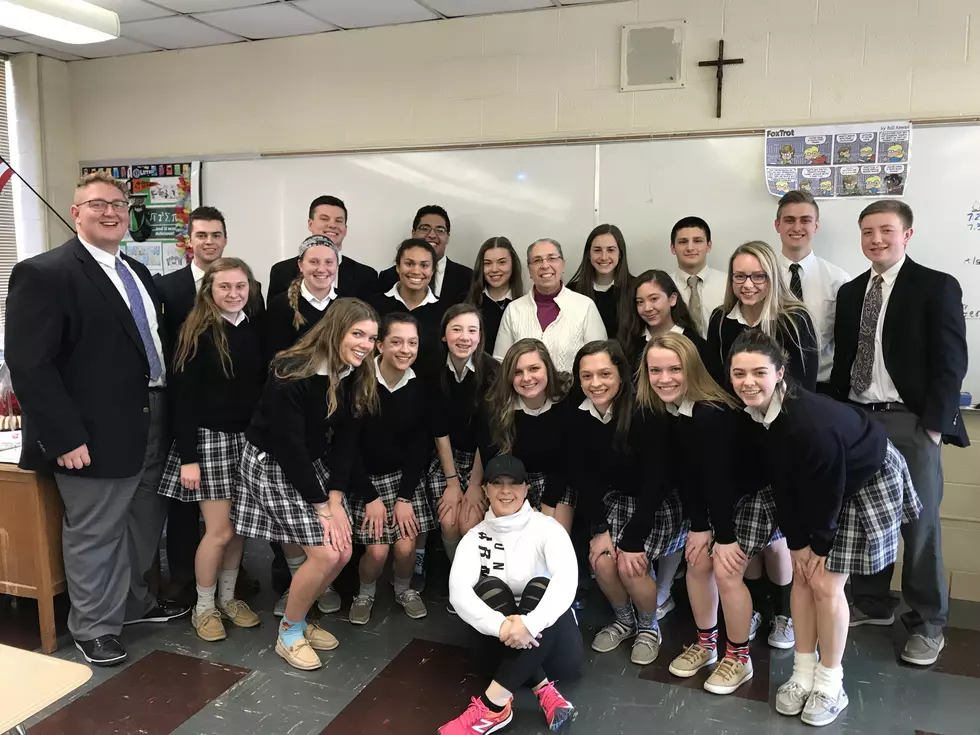 Boylan Teacher Recognized for Giving Students Hope for Math and the Future
TSM
Congratulations to our newest teacher of the week, Mrs. Sue May from Boylan Central Catholic High School.
The winning nomination came from student, Lily Johnston. Lily writes:
Mrs. May is undoubtedly one of the most selfless people I have ever met. Math has always been a daunting struggle for me. In previous years I would spend hours feeling hopeless trying to finish my math assignments. Everything changed when I entered Mrs. May's AP Calculus class this year. I knew that this would be a new level of challenge and thought I may have gotten in over my head. However, I was met with one of the most dedicated and knowledgeable teachers I could've ever asked for.
In a very trivial concept Mrs. May makes sure that all her students understand what is going on, and has infinite patience with all her students. She will spend long periods of time with me before and after school if I didn't get all my questions in during class. Math went from one of my most dreaded subjects to one of my most loved. She gave me new hope and reassurance not only for my math career now, but also in the future. Mrs. May gave me a second chance for math, after feeling so defeated for so long. The hard work and effort that Mrs. May puts into her job allowed me to know that my hard work would one day pay off.
Bonus Video