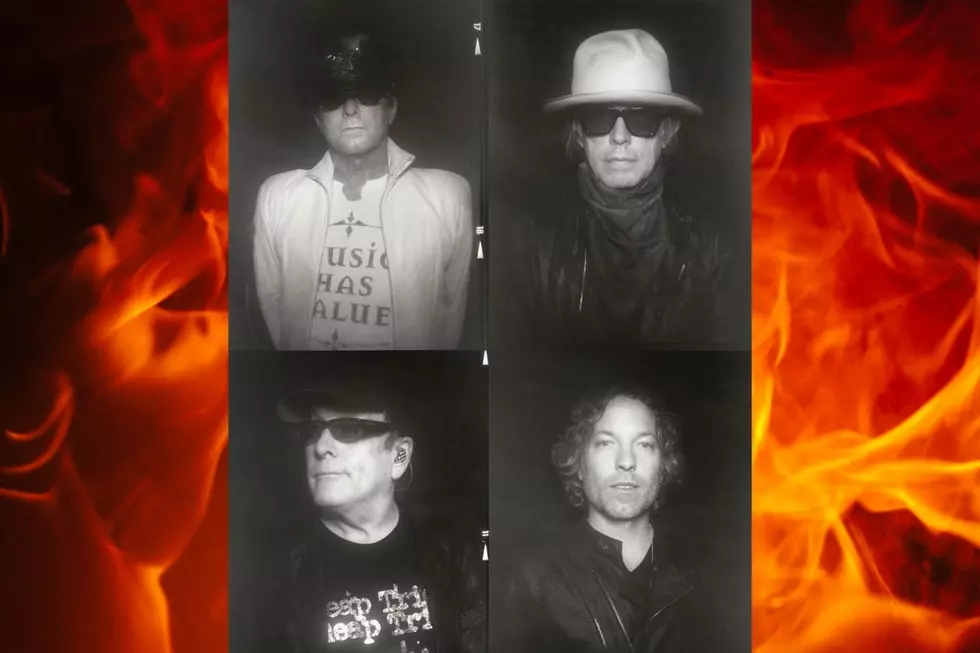 Hear Cheap Trick's New Single 'Light Up The Fire', Album Drops in April
Cheap Trick via Instagram
With a tour scheduled to kick off in Canada on April 21st, Rockford's Hall of Famers Cheap Trick are ready for "one hell of a time". Us too!
This morning was the first time I had a chance to hear Cheap Trick's new single, Light Up The Fire, in my car. The speaker on my phone just couldn't deliver the sweetness that is this groove. This track's title is exactly what this song feels like. My whole world was lifted, while in my car this morning. Tom and Daxx's rhythm is so thick, Rick's guitar swirling all around me, and Robin's vocals that feel just like a fire burning my face off. This is good rock and roll... and I want more.
Light Up The Fire is the first single from Cheap Trick's new album, In Another World, which drops on April 9th. Just twelve days before their tour kicks off in Victoria, Canada.
If you pre-order Cheap Trick's new album, you have the chance to win "a cool item" from them. Here's the link to pre-order.
Light Up The Fire lyrics
All of them boys with
All of them toys can turn your
Head around you don't
Wanna be bound so keep your
Head on straight if you
Wanna stay... fine are you
Looking for heaven
Or one hell of a time

Turn it around
(It's your better side)
Let's see what you've got
Let's go inside… and

Light up the fire
The heat starts coming
It's getting so hot
The sirens are calling
You've got what you've got
The flame's burning brighter
So light up the fire
But don't burn my love to the ground

Don't fall down just
Anyone's stairs if you're
Looking for love now you
Best take care
With your time so privy that my
Mind gets dizzy are you
Lookin' for heaven
Or one hell of a time
Steve Shannon is host of The Steve Shannon Show on 97ZOK. On the air weekday mornings from 6 to 10 a.m. and a special 'Rewind' show, featuring favorite moments from previous shows, on Saturday mornings from 5 to 7 a.m.. Follow him on Twitter, Instagram, and like his page on Facebook.
Read More: Don't Take a Pain Reliever Before Getting COVID Vaccine
What Are the Signature Drinks From Every State?