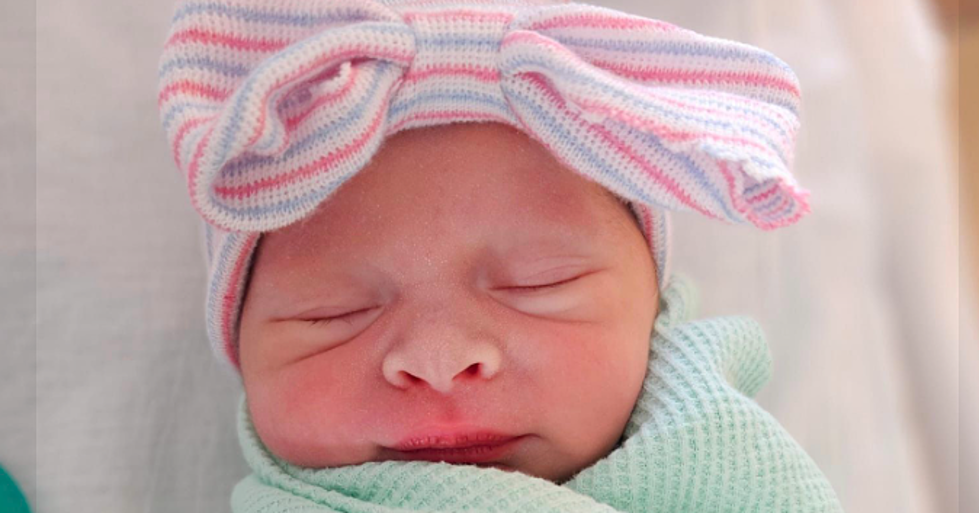 Illinois Meteorologist Welcomes Baby Girl with 'Stormy' Name
Joey Marino
We love all babies and all baby photos, but babies with fun names are our favorite. Welcome to the world little girl!
It was just a few weeks ago when I told you about Meteorologist Joey Marino and his wife Gina's pregnancy announcement. It was adorable and if you missed it you definitely need to check it out. 
Fast forward a few weeks and their baby girl has arrived!
Their original pregnancy announcement was extra cute because the onesie they shared was filled with sun and clouds, perfect for the daughter of a Meteorologist, and the name they decided on is pretty perfect too.
Joey and Gina welcomed Hailey Ryan on April 25 and she's as cute as can be, I mean look at that little face!
I knew Joey and Gina picked out the name Hailey months ago and wondered if there was a special reason. The day after she was born I sent Joey a message, wondering if maybe she was born after Hailey's Comet?
After I sent the message I realized maybe not since, that's spelled 'Halley's Comet...'
Joey answered me and said, nope, no comet, she's actually named after 'hail.'
Which I think is the perfect way to incorporate her dad's love of storm chasing without going too far.
Sending all the love to the Marino family and baby Hail-ey
LOOK: 25 must-visit hidden gems from across the US
From secret gardens to underground caves,
Stacker
compiled a list of 25 must-visit hidden gems from across the United States using travel guides, news articles, and company websites.