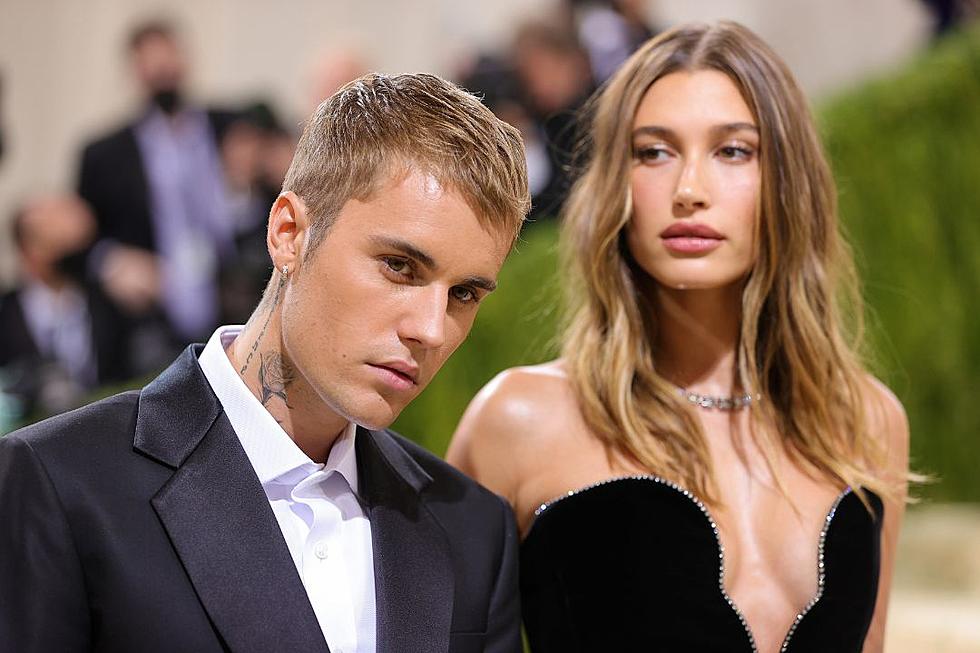 Justin Bieber Reacts to Fan Proposing to His Wife Hailey in Front of Him
Theo Wargo, Getty Images
Justin Bieber wasn't having it when a random fan seemingly proposed to his wife, Hailey Bieber, right in front of him.
On Feb. 20, Justin and Hailey attended Moncler's immersive Art of the Genius event in London. During the event, a fan approached the couple and offered a ring to Hailey.
In a video posted to TikTok, as the fan offers Hailey the ring, Justin can be heard telling the fan, dryly, "Not right now, not right now. Thank you."
In the background, Hailey appears apologetic and friendly as she smiles and talks to the fan, though it's unclear what she tells him.
Watch below:
In the comments section, viewers weighed in with their thoughts about Justin's reaction.
"He [is] trying so hard to be polite," one user wrote.
"His attitude scares me sometimes lol," another commented.
"He was not having it," someone else wrote.
Meanwhile, one person pointed out Hailey's response "was like oww cute yes yea!"
According to Vogue, Justin and Hailey posed for photos outside the event before going inside to watch Alicia Keys perform several of her biggest hits, including "Girl On Fire," "Empire State of Mind" and "Fallin'."
In January, it was reported that Justin sold his music catalogue for a whopping $200 million.
Around the time of the sale, Justin was allegedly spotted in various recording studios, including in New York City and Los Angeles.
While the Biebs has yet to confirm new music for 2023, on Twitter a fan speculated that "things are like seriously happening."
The Quickest Celebrity Engagements