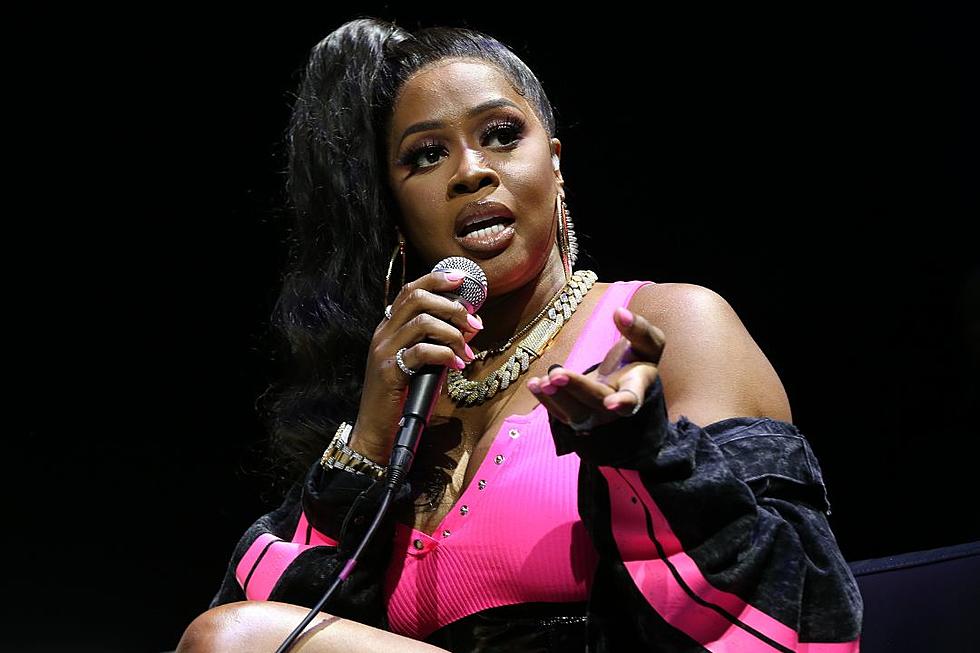 Rapper Remy Ma, 43, Claims She's 35 Because She Doesn't 'Count the Years in Prison'
Bennett Raglin, Getty Images
Age is just a number, and for rapper Remy Ma, that age-old saying is one she lives by.
According to Page Six, Remy — who was born on May 30, 1980 — claimed at her birthday party over the weekend that she's actually 35 instead of 43 because she doesn't count the years she spent in prison, or the ones that were tainted by the COVID-19 pandemic.
"I got everybody in here number. We call, text, we talk sh--. So I appreciate all of you coming to my 35th birthday party," the "GodMother" rapper reportedly said, adding, "I don't f---ing count the ones I was in prison, and I don't count the ones during COVID."
Remy Ma celebrated her birthday with a Prohibition-themed party at Casa De Lobo in New Jersey. Guests at the party included Fat Joe and Fabolous.
The shindig was hosted by her husband, fellow rapper Papoose. The couple, who originally planned to marry during her prison sentence in 2008, wed in 2016 in a ceremony that was featured on Love & Hip-Hop: New York.
She shares one daughter with Papoose — Reminisce Mackenzie, 4 — plus one other child from a previous relationship and three step-children.
Remy Ma, real name Reminisce Kioni Mackie, was sentenced to eight years in prison in 2007 for shooting a woman in a dispute over money.
Remy was involved in a verbal argument outside a Manhattan nightspot called Pizza Bar. When the fight escalated, a woman who had allegedly stolen $3,000 from Remy was shot in the stomach.
READ MORE: Al Pacino, 83, Expecting Baby With His 29-Year-Old Girlfriend
The rapper was charged with attempted murder, assault, criminal weapon possession and attempted coercion. She was convicted of all but the attempted murder charge. Remy ultimately spent six years in prison.
Despite Remy apparently considering her life to have been on pause during those years, while incarcerated the rapper released three mixtapes off the back of her successful 2006 debut album, There's Something About Remy: Based on a True Story.
Now, the rapper is back to working on music with a forthcoming album in the works.
Stars Who Lied About Their Age