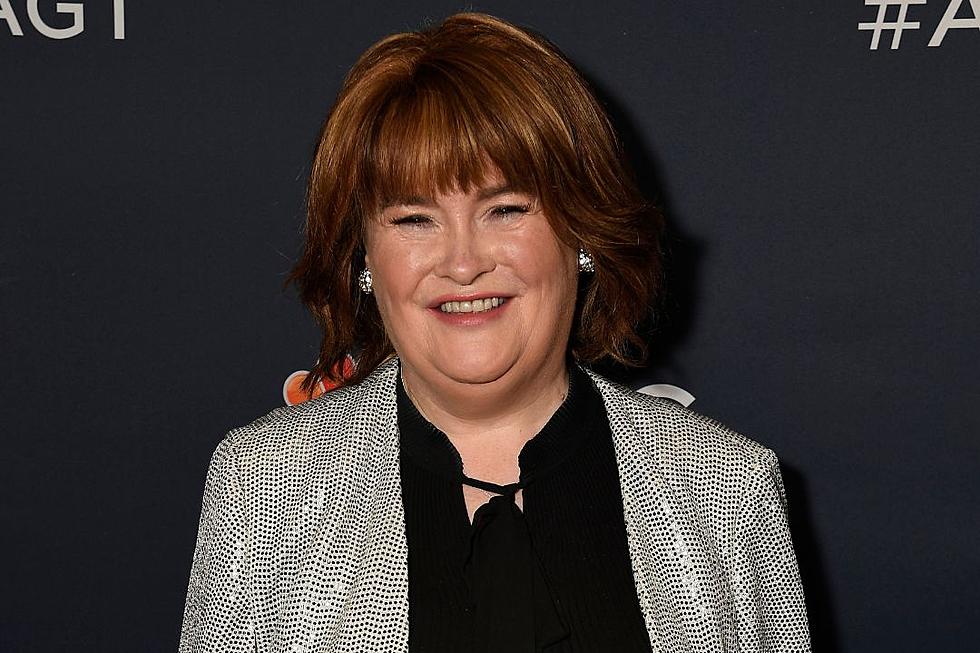 Susan Boyle Suffered Stroke That Affected Her Singing Ability: 'Fought Like Crazy'
Frazer Harrison, Getty Images
After her June 4 appearance on Britain's Got Talent, Susan Boyle revealed that she suffered a stroke in 2022.
The Scottish singer was on hand to perform her signature song, "I Dreamed a Dream," from Les Misérables alongside the cast of the West End's production of the classic musical for the season finale of Britain's Got Talent Sunday.
The song catapulted Boyle to fame in 2009 when she sang it on the third season of Britain's Got Talent. She placed second in the competition before releasing her debut album, I Dreamed a Dream, which became the U.K.'s best-selling debut album of all time.
When hosts Dec Donnelly and Ant McPartlin asked Boyle how it felt to be back on the stage that started it all, she said it felt "great."
"It is extra special for me actually because last April there, I suffered a minor stroke," she shared, according to E! Online.
"I have fought like crazy to get back on stage. And I have done it," Boyle added.
READ MORE: Susan Boyle Lives in Childhood Home Despite Millionaire Status
Boyle expanded upon her struggle in an Instagram post the same day.
"This evening was even more special for me as in April of 2022, I had a stroke. For the past year, I have worked so hard to get my speech and singing back, with the sole aim of being able to sing on stage again & tonight, my hard work & perseverance paid off, singing the song that started it all, 'I Dreamed A Dream'…" she wrote.
Fans flooded the comments with words of support and love.
"SO GLAD YOU RECOVERED WE LOVE YOU SO MUCH. Sending you so much love!" one fan wrote.
"Forever a fan Susan you have blessed us with your beautiful voice and self. May your health continue to improve and happiness always," another commented.
During the Britain's Got Talent finale, judge Simon Cowell told Boyle, "Susan, we owe you so much, and I knew you weren't well. But if anyone was going to come back, you were going to come back because we wouldn't be the same without you."
Artists Who Got Injured While Performing