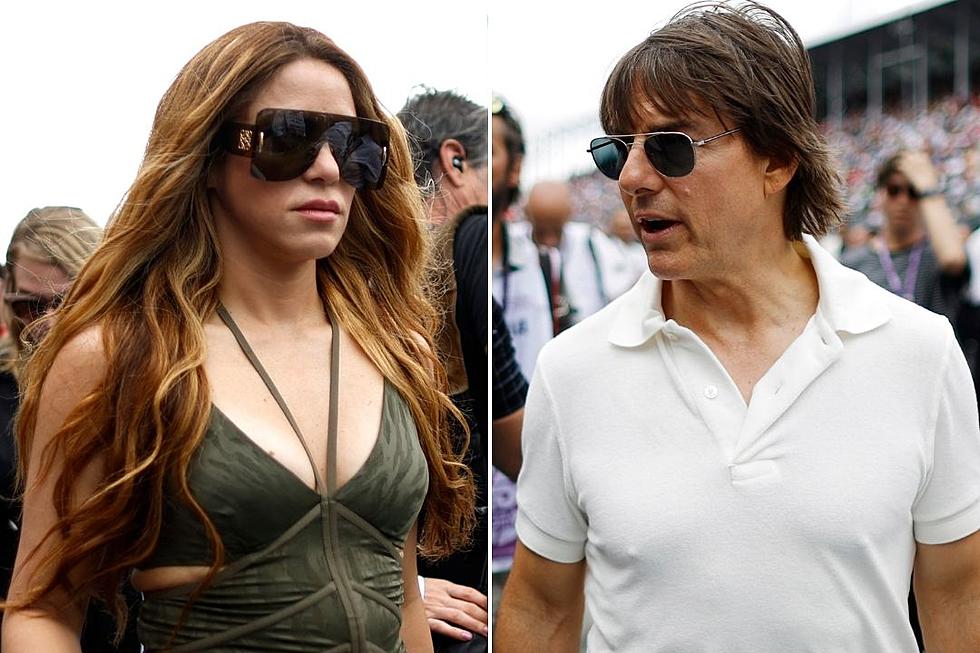 Are Shakira and Tom Cruise Together?
Chris Graythen, Getty Images
After Shakira and Tom Cruise were spotted together at the Formula 1 Grand Prix in Miami, Fla., on Sunday (May 7), rumors are swirling about a possible romance between the two A-list stars.
The music superstar and the Top Gun: Maverick actor were photographed together on the race's starting grid.
They were also spotted having an intimate conversation in a private hospitality suite.
Are Shakira and Tom Cruise Dating?
Nothing is official yet. According to Page Six, however, Cruise is "extremely interested in pursuing" Shakira — so much so that he reportedly sent the pop star flowers after their day at the racetrack.
"Shakira needs a soft pillow to fall on, and that could be Tom," a sold told the tabloid, adding that "there is chemistry" between the two.
The source also noted that Cruise is "a nice-looking guy, and he is talented," which is a draw for Shakira.
Plus, the singer "isn't taller than" the actor, which is a win for Cruise.
READ MORE: Shakira Lip-Syncs 'I Might Kill My Ex,' References Pique: WATCH
Cruise, 60, is currently single. He has three kids from his past public relationships, including Suri, 17, with ex Katie Holmes.
Shakira, 46, recently broke things off with her boyfriend of over 10 years, football star Gerard Pique, who allegedly cheated on the star. The pair have two sons together, Sasha, 8, and Milan, 10.
During the inaugural Latin Women in Music gala on Saturday (May 6), Shakira seemingly addressed her highly-publicized split from Pique during her acceptance speech for the Billboard Woman of the Year award.
"This has been a year of seismic change in my life where I've felt more than ever — and very personally — what it is to be a woman. It's been a year where I've realized we women are stronger than we think, braver than we believed, more independent than we were taught to be," Shakira said, according to People.
"Because what woman hasn't at some time in her life forgotten herself because she's seeking the attention and love of someone else? It happened to me, more than once. [There comes] a time when the desire to be perfect is replaced by the desire to be authentic, and where finding someone who is faithful is less important than being faithful to ourselves," she continued.
Totally Random Celebrity Couples You Never Knew Dated