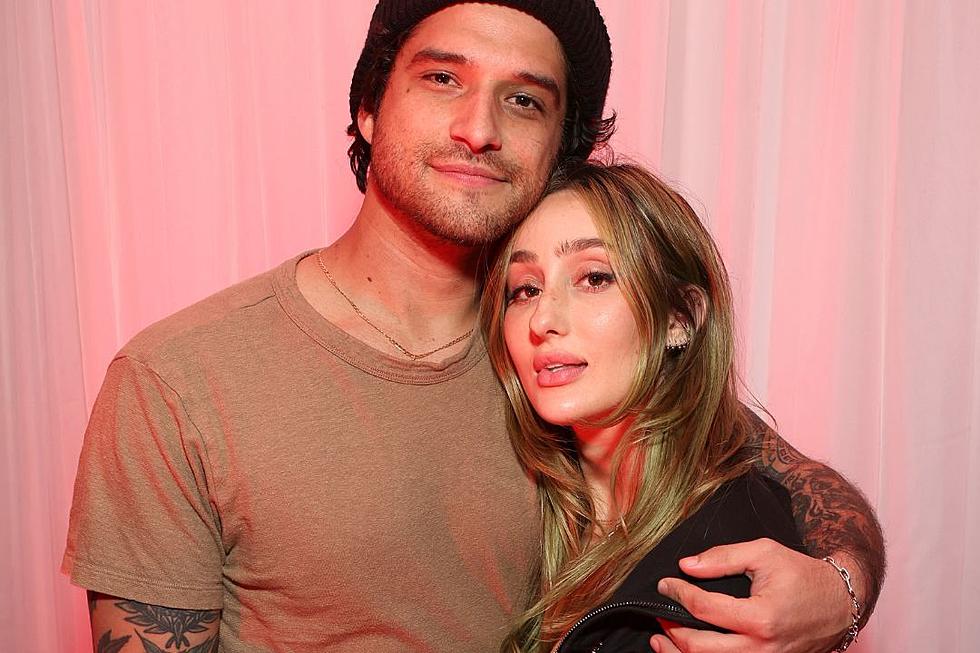 Tyler Posey and Phem Are Engaged! Find Out When They're Getting Married
Jesse Grant, Getty Images
Tyler Posey and Phem are engaged!
The 31-year-old Teen Wolf star announced the news of his engagement to People Thursday (June 1).
"We got engaged in Cambria, Calif. Phem's favorite place," the actor-turned-musician told the publication, adding that they "spend every Valentine's Day there so it only felt perfect to do it there."
Posey wanted the proposal to be far from the public eye, so he found a secluded spot on the beach and made sure that it was a "total surprise" for his new fiancée.
READ MORE: Tyler Posey's Girlfriend Made Him Realize He's 'Sexually Fluid'
Posey designed the engagement ring himself and it includes Phem's favorite color: green.
"I should've known when he propped his phone up on a rock to film that something was up, but I had no idea," Phem told People of the proposal.
The couple plan to get married in October and are looking forward to having an "intimate" wedding.
Find out more abut Posey's fiancée, Phem, and their relationship, below.
Who Is Phem?
Phem, 28, is an alt-pop artist based in California. She is signed to Hopeless Records.
She dropped her first EP, Can't Kill Me, in 2018, and released her debut studio album, How U Stop Hating Urself (Pt 1.5), in 2021.
Phem has also collaborated with some of the biggest names in music, including G-Eazy and Machine Gun Kelly, and has toured with Lil Xan and Avril Lavigne.
Watch Phem's "Slippery Slope" Music Video:
How Did Tyler Posey and Phem Meet?
Tyler Posey and Phem met though a music producer before they officially started dating in 2020.
"We met through the notorious [music producer] John Feldmann," Posey revealed on the The Allison Hagendorf Show in May.
"I was on Feldy's label, Big Noise, and we were [working on] our second EP. … One day, he hit me up early into the EP writing and was like, 'Hey, I'm gonna have an artist come write with you.' I've never done that before and I was like, 'That's a great idea. I know her, we have mutual friends,'" he continued.
The couple went public with their romance in 2021. The same year, they released a collaborative single alongside Travis Barker.
Listen to Tyler Posey's "Shut Up" ft. Phem & Travis Barker:
The Quickest Celebrity Engagements