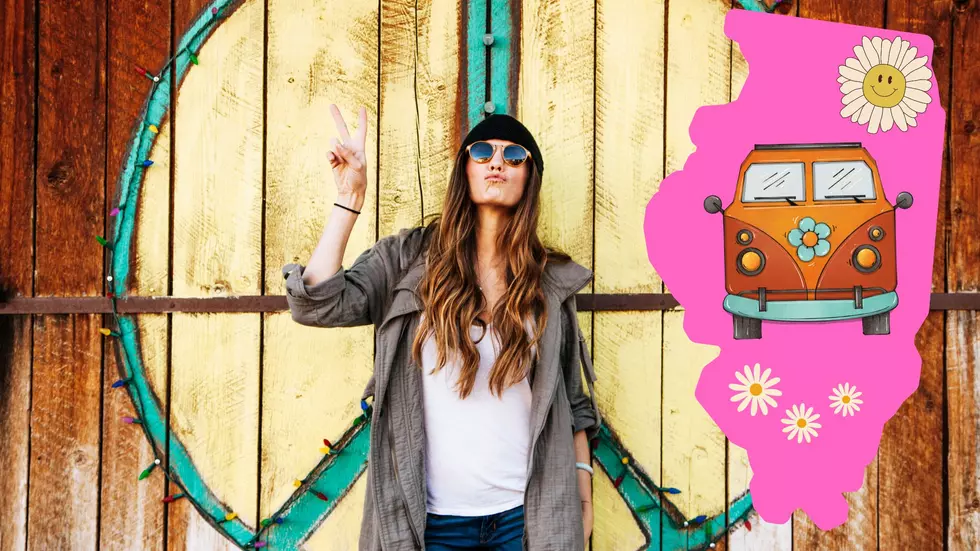 One of America's "Hippie Hideout" towns is a here in Illinois
Canva.com
No, it's not Chicago. A small town in Illinois is being called one of the places where you can be free to be a hippie if that's the lifestyle you want to live. So which town is it, and what makes it a "hippie hideout'?
The website earnspendlive.com released a list called 30 of America's Hippie Hideouts, and on that list is the small town of Makanda, Illinois. Never heard of it? Me neither, but apparently Makanda is located in the very southwestern tip of the Land of Lincoln and is home to about 550 people according to Wikipedia. So what about Makanda makes it belong on the list with Joshua Tree (California), Eugene (Oregon), and Ashville (North Carolina)? On the site they say...
"In the past, Makanda, Illinois was a railroad town struggling to survive. However, in the 1960s, a unique bunch of hippies decided to make Makanda their permanent home. Since then, it's become a haven for all sorts of artistic types who want to live in the midwest...This is definitely one town with plenty of opportunities to commune with nature, including the Giant City State Park as well as the Shawnee National Forest."
ALSO SEE: Missouri is home to one of America's Hippie Hideouts
This is what makes the USA so special, Makanda a tiny hippie town can exist in a state that also has a giant world-renowned city like Chicago and small rural conservative towns like Quincy. America has a place for almost anyone I guess, and that is pretty cool.
States with the most registered hunters
Stacker
analyzed data from the U.S. Fish and Wildlife Service to determine which states have the most registered hunters. Read on to see how your state ranks on Stacker's list.