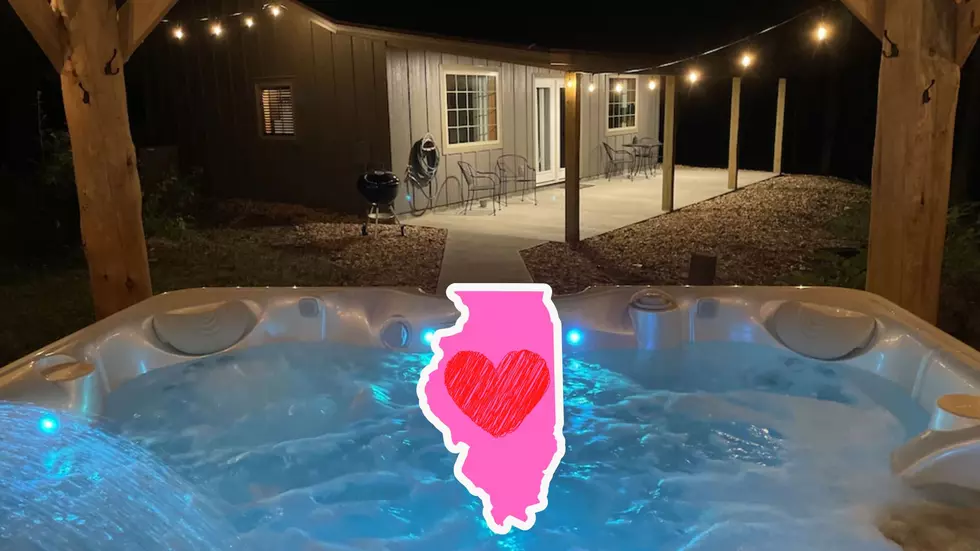 Illinois' Most Romantic Place is This Hot Tub in the Woods
Hosted by Charlie & Brystal Pinnon, VRBO/Canva
Romance is such a subjective thing. What's romantic for one person might not be for another. However, I think most of us can agree that hot tubs check that box and that's probably why the most romantic location in Illinois is this place with a hot tub in the woods of Union County.
By the way, this isn't my version of saying something's romantic. This sweet Illinois place was just named #1 for love according to Only In Your State. I can understand why. This new cabin in the woods on VRBO has an epic hot tub. Hot tubs for the win.
Illinois' Most Romantic Place is This Hot Tub in the Woods
Here's how hosts Charlie and Brystal describe their place on the listing:
Secluded cabin in the woods with a small creek to explore. we are located 1/2 mile from StarView Winery one of our areas finest on the trail. The cabin consists of two bedrooms a full bath and stocked kitchen, outside you will enjoy your own private hot tub and covered porch for relaxing.
So it's close to a winery? That explains more of its appeal for romance. As of this writing, the nightly cost is $163. The VRBO listing has more pics, details and availability if love is in the air for you.
The Most Romantic Place in Missouri Has an Lovely Indoor Outhouse