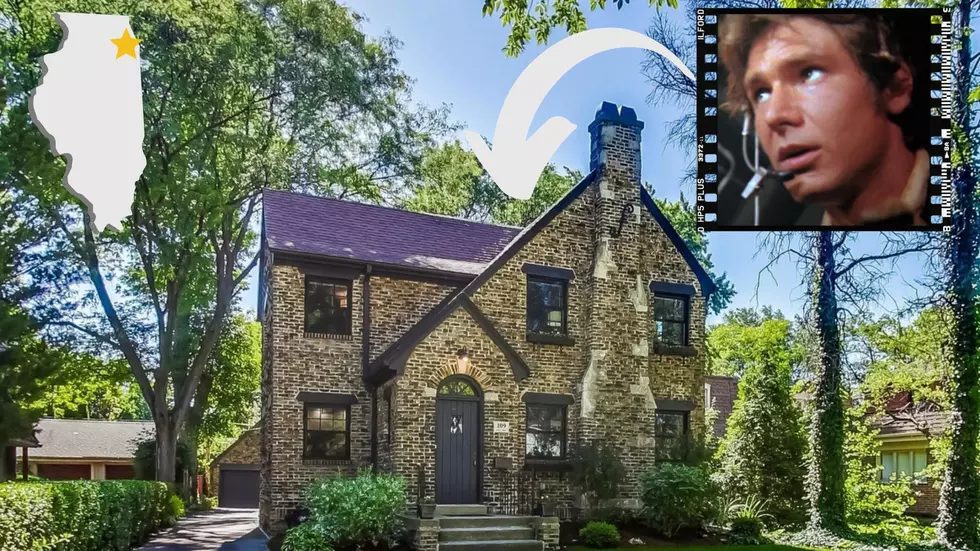 See Inside Harrison Ford's Childhood Home in Park Ridge, Illinois
Peter Bellert, Tamara Borowiec, Christie's International Real Estate, Redfin.com/Star Wars via YouTube/Canva
While it's true that Harrison Ford now lives in Jackson, Wyoming, his roots are back in Illinois. Now, you can take a peek inside what used to be his childhood home in the Land of Lincoln back in the 1950's.
In case you didn't know, Harrison Ford spent his childhood at 109 N. Washington in Park Ridge, Illinois. Before he became a worldwide celebrity as Han Solo in Star Wars or Indiana Jones, he grew up in this humble Illinois home. It was on the market recently and there are pics of what it looks like inside.
See Inside Harrison Ford's Childhood Home in Illinois
According to the listing on Redfin, this home sold 3 months ago for $680,000. The listing confirms the famous beginnings here:
This home has a significant historical relevance - it was the childhood home of Harrison Ford. He lived here with his family during the 1950s.
Who would have known that a little boy in Park Ridge, Illinois would one day shoot down Tie Fighters with Luke Skywalker.
St. Louis Cards Paul Goldschmidt's Home in Florida Can Be Yours