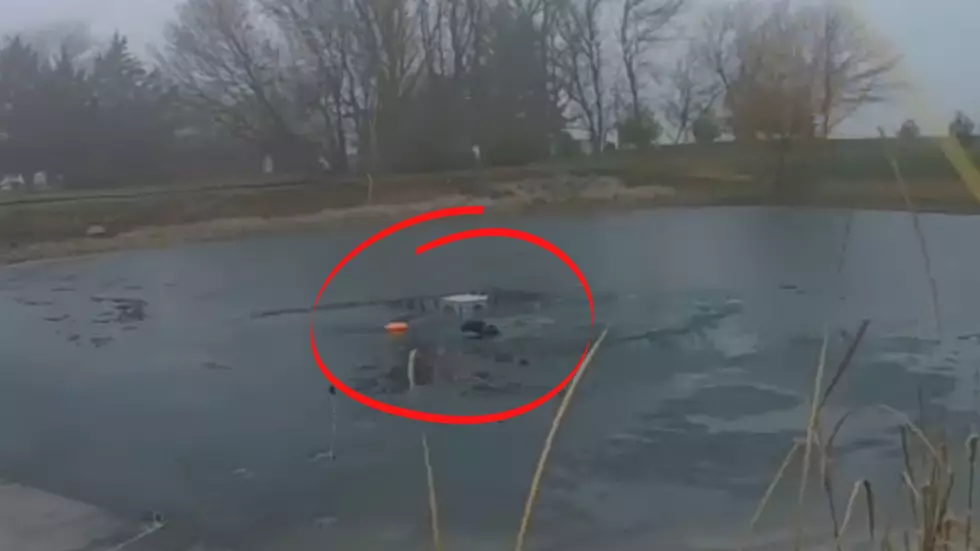 Watch Illinois Officer Save a Dog Submerged in a Frozen Lake
Kankakee County Sheriff's Office via Facebook
A dog in Illinois ended up starting the new year by getting itself into a dangerous situation. New bodycam video shows how an Illinois Sheriff's officer saved a dog who was submerged in a frozen lake.
The Kankakee County Sheriff's Office shared this harrowing body cam video from Monday, January 2, 2023 on their Facebook page. They had received a call about an animal in distress in a frozen lake. This is what happened next. This is Sergeant R. Belcher in Cabery, Illinois.
The fast response of the officer who was assisted by concerned citizens resulted in this dog being safely returned to his owner in good health.
Scientific American mentions that a human can end up in grave danger spending as little as 15 minutes in a frozen lake as cold water begins to cause hypothermia. Considering an animal like this is even more vulnerable, this situation in Cabery, Illinois could have gone completely wrong.
Well done to the Kankakee County officer Belcher and the Good Samaritans who's fast action saved a struggling animal.
See Pics of a Wild Missouri Airbnb That's Also a Petting Zoo