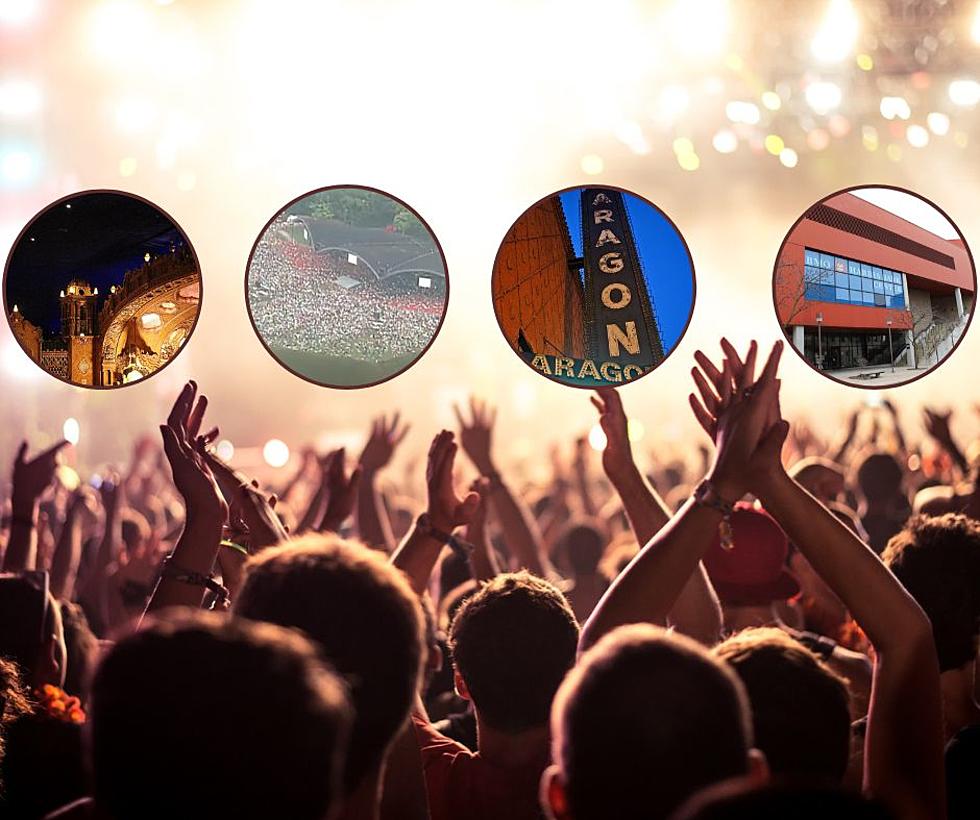 Illinois Residents Love Live Music Here Are Their Favorite Venues
Rockford, Illinois' Favorite Live Music Venues
Rockford is full of music fans, and here are some of their favorite venues to check out live concerts.
Where Do The Residents of Illinois Go To Enjoy Shows?
When it comes to weather in Illinois, we experience all four seasons. For live music fans in the state, that just means more different ways to experience concerts. There are some great outdoor venues and festivals during the summer months. The Land of Lincoln is also home to many indoor locations including theaters, arenas, clubs, and bars for that colder time of year.
RELATED: Popular Live Music Venue Closing In Illinois
I know the places I enjoy going to for shows but I wanted to find out what other people thought. I recently did a social media survey to learn more. Check out the favorite live music venues for the residents in Illinois.
RELATED: New One-Of-A-Kind Music Venue Opened In Illinois 
Favorite Live Music Venues In Rockford Area
Here are Illinois' favorite live music venues in and around Rockford.
Apollo Theatre: In Belvidere, hopefully, they can come back after the tornado damage.
Mary's Place Bar: The premiere venue in Rockford for local and regional original music.
Other Favorite Live Music Venues In Illinois
Of course, there are many other popular live music venues in Illinois. Here are more to add to the list.
Wisconsin Concert Venues Popular With Illinois Residents 
If you love going to shows, I highly recommend crossing over the Cheddar Curtain because Wisconsin has many great places to see bands. Here are a couple that are popular with Illinois residents.
Gone But Not Forgotten Live Music Venues In Illinois
These former popular Illinois places for concerts will live in his fans' memories.
Kryptonite Bar (Rockford)
Popular Creek Music Theater (Hoffman Estates)
Out-Of-State Honorable Mentions
There were a few mentioned that are world-famous so I decided to count them.
Photos of "The Lot" Outdoor Concert Venue In Clinton, Wisconsin
Photos of "The Lot" Outdoor Concert Venue In Clinton, Wisconsin