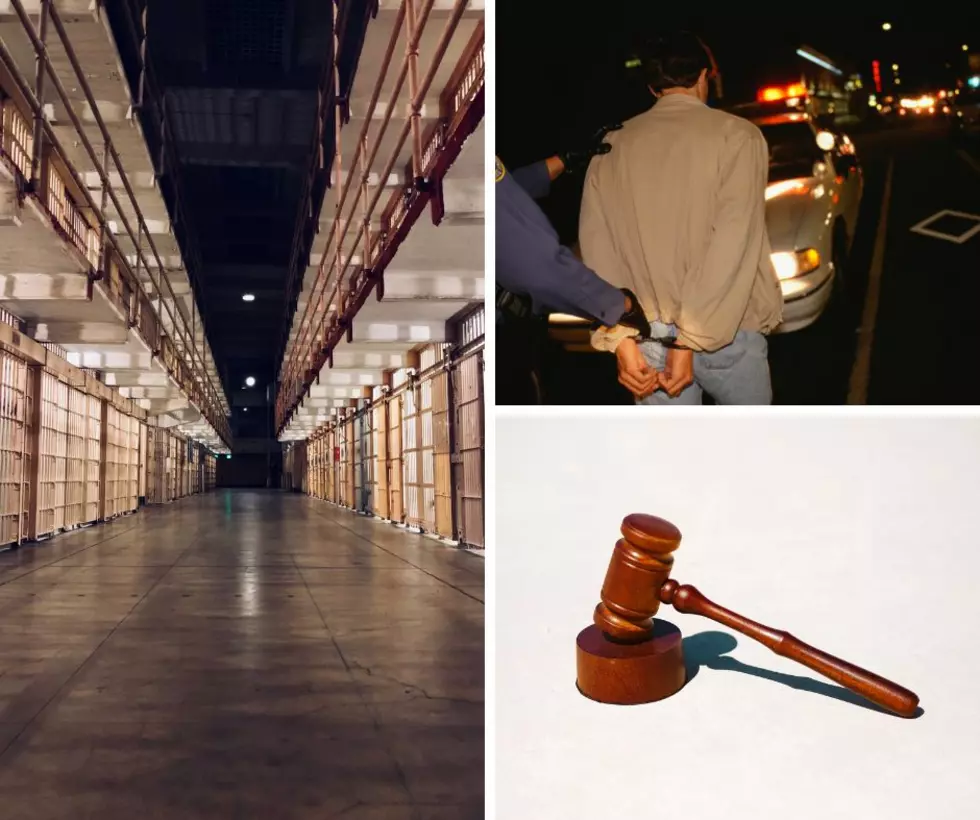 Man Working On IL Criminal Resume Receives 17 Charges In 1 Arrest
Canva (Man Busted In Illinois One Arrest With 17 Charges)
In just one arrest in Illinois, this suspect had some impressive additions to his crime resume with seventeen charges.
Go Big Or Go Home Isn't A Smart Philosophy When Getting Arrested In Illinois
I would like to start out by saying getting arrested is a terrible idea. I suggest doing whatever is possible to avoid that situation. The best way to do that is to not break the law.
For many things in life, going big or going home is a fantastic motivation. Now, there are some instances where it's not. That's when it comes to committing crimes. The more laws you break and the worse things you do, the more severe punishment. I don't know about you but I hate being in trouble.
One Arrest In Illinois Leads To Seventeen Charges
You know there's some serious trouble when you end up with seventeen separate charges in just one arrest. It's definitely a criminal record booster. This guy was arrested in Elmhurst, Illinois. Check out his impressive list.
1. Aggravated DUI
2. Reckless driving
3. Possession of marijuana by a driver
4. Driving with a suspended license
5. Possession of alcohol by a driver
6. Passing in a no-passing zone
7. Speeding
8. & 9. Improper lane usage (two counts)
10. & 11. Driving on the wrong side of the road (two counts)
12. Disobeying a traffic control signal
13. Disobeying a stop sign
14. Failure to signal
15. Failure to yield to an emergency vehicle
16. Driving an uninsured vehicle
17. Driving with a suspended registration
How Does Lawyer Charge For This Case?
Normally, lawyers charge by the hour but it might be different in this case. Maybe the cost is per citation. There is a bonus for every count that gets dropped.
Take Your Nonsense Back To Florida
The suspect is from Orlando, Florida. That state is the capital of dumb crimes and criminals. Send the guy back home. We don't need his nonsense here.
20 of The Best and Worst Illinois Mugshots
20 of The Best and Worst WISCONSIN Mugshots
Recognize any of these Wisconsin folks?