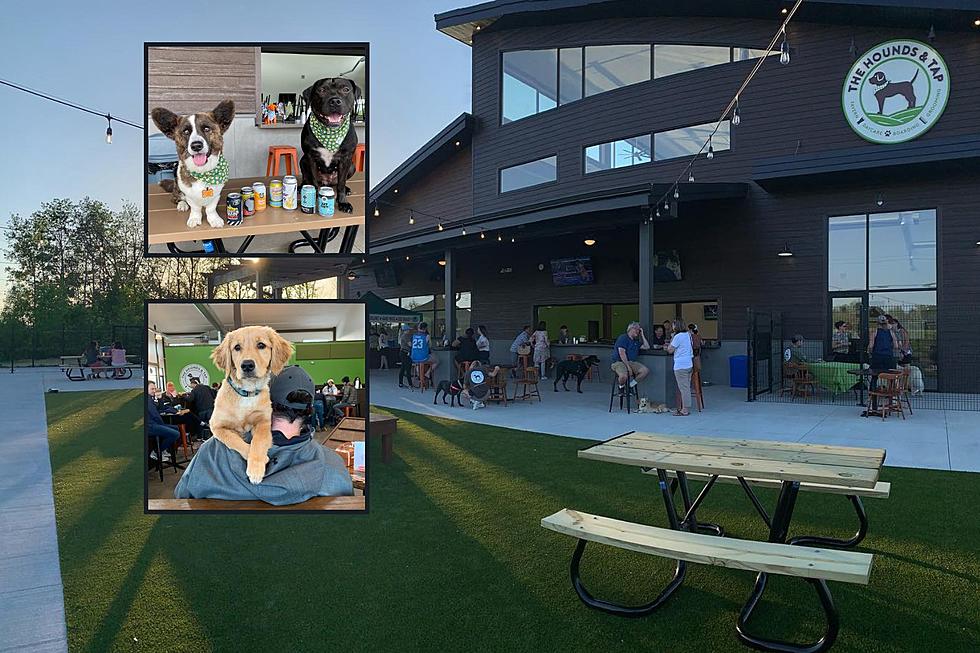 If You Love Puppies, Tacos, and Beer, A Little Slice Of Heaven Awaits in Wisconsin
The Hounds & Tap via Facebook, Canva
If a bar that features tacos, beer, and puppies sounds too good to be true, it's not...it's called The Hounds & Tap in Menomonee Falls, Wisconsin!
Wisconsin Bar Brings a Whole New Element to 'Happy Hour'
When it comes to great loves in life, mine are tacos, chocolate, beer, and DOGS, (and of course, my family!) There isn't much that can brighten my day faster than playing with a puppy or enjoying drinks and good food with family and friends, and today I just discovered I can do all those things at once at this uniquely awesome bar in Wisconsin.
Please allow me to introduce you to The Hounds & Tap in Menomonee Falls, Wisconsin...

This magical slice of Wisconsin heaven is located just outside Milwaukee and is "Wisconsin's first tavern, dog park, dog daycare, boarding, and grooming facility". Sounds like quite a unique combination, right? Let's go!
The Hounds & Tap Experience
To fully understand what a trip to The Hounds & Tap is like, just picture yourself enjoying some relaxing drinks and eats at a big, glorious dog park where your pup can have as much fun as you are.
The bar is fully stocked with a wide range of craft beers, so you're sure to find something that will tickle your taste buds. From hoppy IPAs to smooth stouts and a rotation of food trucks offering tasty eats, (yes, even TACOS),  there's something for everyone at The Hounds & Tap.
Fun Events at The Hounds & Tap
Besides being a super dog-friendly bar, The Hounds & Tap also hosts "hounds and humans" birthday parties, Doga (Yoga with dogs), beer tastings, and more fun events throughout the year. (Check out their events page, here),
I mean, seriously, how cute is this?!?
More Dog-Friendly Bars in Wisconsin
If your beloved pup is your constant travel companion and you're looking for more Wisconsin bars to take them to this summer, check out this list of options from bringfido.com.
You Can't Visit Wisconsin Without Trying These 5 Very Iconic Foods
These aren't just delicious foods, these are the foods that scream the great state of Wisconsin. Bring your appetite.
KEEP READING: Here are 6 foods from your cookout that could harm your dog