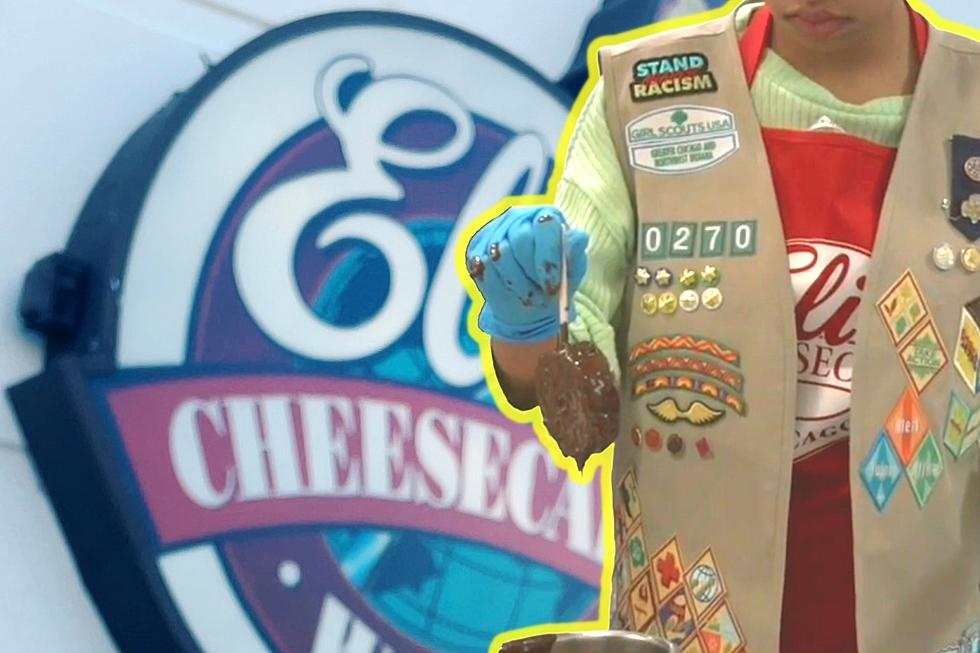 Illinois Girl Scouts Team With Famous Dessert Company For Ultimate Treat
FOX 32, Eli's Cheesecake Company
Hey folks, are you a fan of delicious cheesecake? Well, if you're in Chicago and you haven't been to Eli's Cheesecake Cafe, then you're missing out on one of the greatest culinary experiences the city has to offer.
There are plenty of reasons why people love Eli's. First and foremost, their cheesecake is simply out of this world. It's creamy, and rich, and comes in a variety of flavors that will tantalize your taste buds. Whether you're in the mood for classic New York-style cheesecake, fruity options like strawberry or key lime, or even something a little more exotic like tiramisu, Eli's has got you covered.
But the awesomeness of Eli doesn't stop there. The cafe itself is a charming spot that's perfect for a cozy date or catching up with friends. The decor is a delightful mix of rustic and modern, with plenty of cozy seating and large windows that let in plenty of natural light.
And if you're not in the mood for cheesecake (although we can't imagine why you wouldn't be), Eli's also offers a great selection of other sweet and savory treats. Their brownies and cookies are heavenly, and their sandwiches and salads are perfect for a light lunch.
But perhaps one of the most exciting things about Eli's recently has been their partnership with the Girl Scouts of America. Together, they've created a delicious new treat: frozen cheesecake pops. Made with Eli's famous cheesecake and coated in chocolate, these pops are a perfect balance of creamy and crunchy.
And the best part? They're made with a portion of the proceeds going towards the Girl Scouts organization, so you can indulge your sweet tooth while supporting a great cause, building a food garden for the homeless and hungry.
5 'Must-Have' Chicago Hot Dog Experiences That Will Change Your Life
One look at these five Chicago hot dog spots and you will start to feel something move inside you. That's your hunger. Come eat and your life will never be the same.
The 25 Very Best Small-Town Illinois Restaurants
Looking for a great meal at a small-town restaurant in Illinois? Here are 25 of the very best.