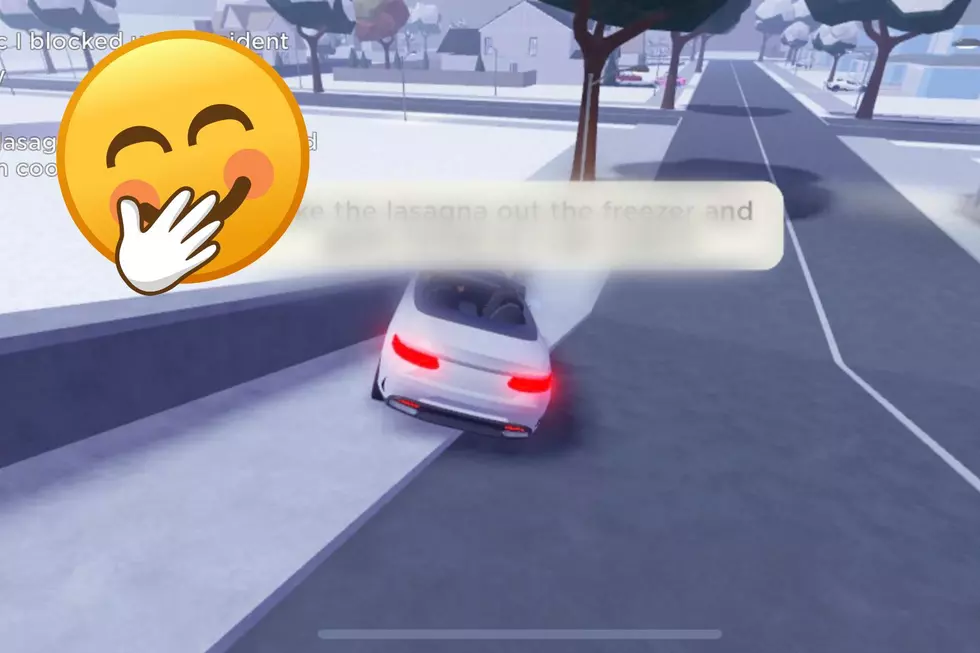 Illinois Woman Gets Coined 'Lasagna Mom' After Roblox Message to Daughter Goes Viral
ChaCha Watson via Facebook, Canva
After trying multiple times to reach her daughter by phone, one Illinois Mom hopped on Roblox to get an important message to her daughter, and now the entire country is talking about it.
A Desperate Roblox Situation
I have two daughters, ages 6 and 9, and Roblox is a BIG deal in our house. My girls play it every chance they get and have even talked me into creating my own account so I can play with them. While I am TERRIBLE at navigating most Roblox games, (all the moving around of camera angles makes me feel nauseous at times),  Brookhaven is one we usually enjoy some girl time playing. I won't claim I know much about Roblox, but I do know how to find my kids in games they are playing, so someday I may have to do exactly what this Illinois mom did.
Illinois Mom Uses Roblox to Send Message to Daughter
Chariel "Cha Cha" Watson is a single mom who lives in Chicago with her 11-year-old daughter named Miracle. Cha Cha recently told NBC Chicago;
Being a single parent, I know she's on Roblox a lot, so I just joined her world to be able to spend that quality time with her
The mom and daughter pair have been playing Roblox for over a year together, so when Miracle didn't answer her mother's phone calls recently, Mama found a way to reach her...
Now, I'm assuming when Cha Cha originally sent that message on Roblox and shared screenshots of it on Facebook, she never assumed it would get worldwide attention, but that's exactly what happened.
Not only did her post gather thousands of likes, shares, and comments, but it even caught the eye of actress Viola Davis!
Cha Cha's story was featured on the Today Show...
People Magazine, and several other radio and tv shows too.
Here is the interview NBC Chicago recently did with Cha Cha and Miracle...

Basically the moral of this clever story can really be summed up best with the exact words from Viola Davis, "Where's a Mom, there's a way". Remember that kids and NEVER ignore phone calls from your Mom.
MORE: See 30 toys that every '90s kid wanted
KEEP READING: Here are the most popular baby names in every state
Using March 2019 data from the
Social Security Administration
,
Stacker
compiled a list of the most popular names in each of the 50 states and Washington D.C., according to their 2018 SSA rankings. The top five boy names and top five girl names are listed for each state, as well as the number of babies born in 2018 with that name. Historically common names like Michael only made the top five in three states, while the less common name Harper ranks in the top five for 22 states.
Curious what names are trending in your home state? Keep reading to see if your name made the top five -- or to find inspiration for naming your baby.