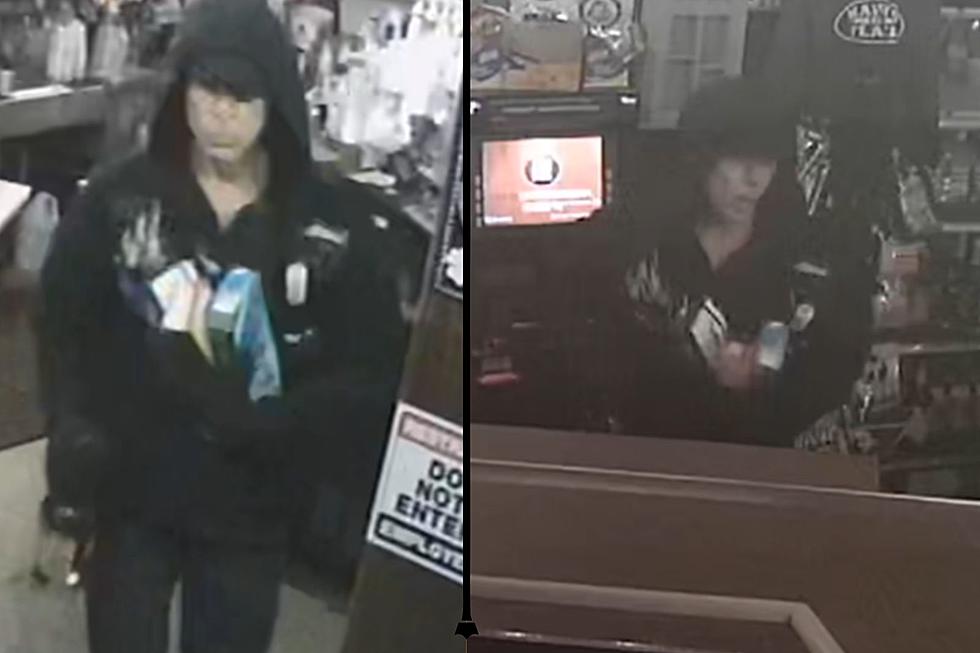 Illinois Man Breaks Into Rockford Bar For Cigs and Whiskey at 6 AM
Rockford Police Department
While most people were up early getting ready to pick up coffee and donuts before Sunday service, there was one individual in the city rummaging through the oldest bar in Rockford looking for smokes and hard liquor.
According to a press release from the Rockford Police Department, officers were dispatched to Mary's Place at 602 North Madison Street for a triggered alarm at the landmark tavern around 6:50 am Sunday (2/19).
When RPD arrived on the scene they noticed damage to the front door of the bar where entry was gained, according to the press release.
Officers were advised of the theft which included several cartons of cigarettes and a bottle of whiskey.
Security cameras inside Mary's Place captured several images of the man who is seen wearing all-black clothing with a bottle in one hand and cartons of cigarettes in the other.
The investigation into the robbery is active with Rockford Police asking for the communities help to identify the man in the picture who was not in custody as of the time this article was published.
If you have any information regarding the robbery at Mary's Place, Rockford PD asks that you call them at 815-966-2900 or 815-963-7867 if you would like to leave an anonymous message with Rockford Area Crime Stoppers.
To submit an anonymous tip, text the word RPDTIP and your tip to 847411 or get the Rockford PD App in the App Store or Google Play Store.
You can also follow the Rockford Police Department on Facebook and Twitter for updates.
This story will be updated as more information is released from the RPD.
What Are the Signature Drinks From Every State?
LOOK: Here are the best small towns to live in across America