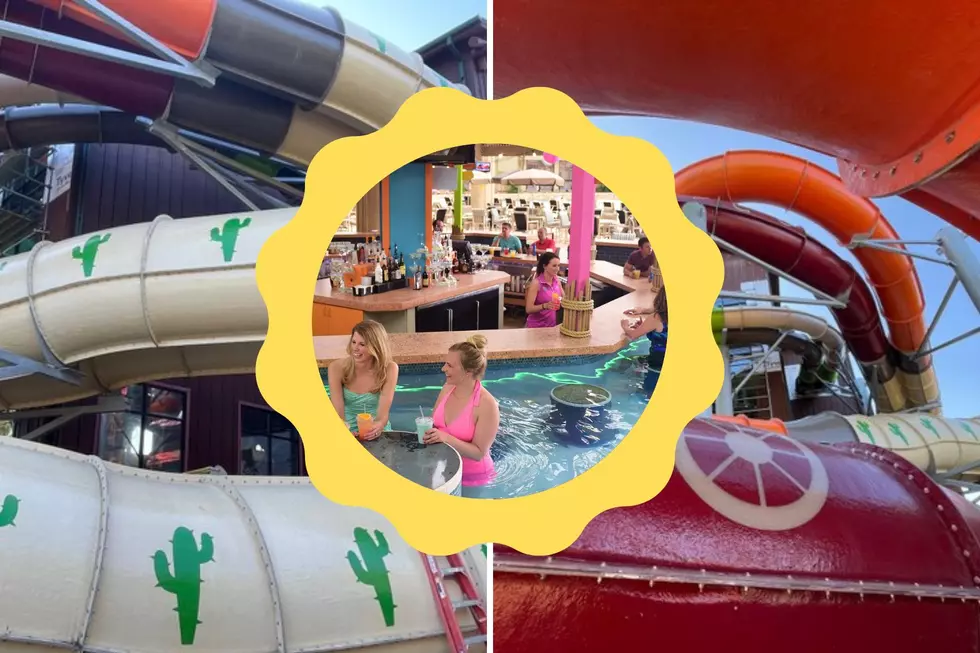 Check Out These Cool 'Dueling' Waterslides At One Wisconsin Dells Waterpark
Wilderness Hotel & Golf Resort via Facebook, Canva
Next time you head to the Wisconsin Dells make sure you stop by the Wilderness Hotel & Golf Resort to check out its new 'dueling' waterslide ride.
The Waterpark Capital of the World
Every year when my kids' Spring Break rolls around my family usually heads to our family cabin in Wisconsin, which is only about 45 minutes North of the Wisconsin Dells. The other thing that typically goes hand-in-hand with this trip is spending one day at a waterpark in the Dells.
Now that Spring Break is about a month away, we are busy planning our yearly pilgrimage to 'The Waterpark Capital of the World." While Great Wolf Lodge is usually where we end up, I'm thinking we may need to check out Wilderness Hotel & Golf Resort this year. Here's why...
In case you can't quite figure out what is happening in that video, it is the new waterslide at Wilderness that allows you to race an opponent to see who reaches the finish line first!
Waterpark Attractions at Wilderness Hotel in the Wisconsin Dells
For those, like me, that have never been to Wilderness before, this waterpark looks and sounds amazing! The hotel has 8 total waterparks, with 4 of them being indoors. Since we're not quite ready for outdoor swimming yet, here are the 4 waterparks you can enjoy INSIDE the Wilderness Hotel:
Wilderness Hotel & Golf Resort actually features 3 different lodging facilities to choose from, and there are some pretty great Spring Break specials you can take advantage of now too. Find out more at wildernessresort.com.
Need more Spring Break vacay ideas in Wisconsin? Here you go...
Rent This Huge Wisconsin Barn Home with Indoor Slide and Beach Room
Who's up for a big vacation with a bunch of friends? In the sun, on the lake, and even on the indoor beach in this huge Wisconsin barn.
Gigantic Custom Barn Most Amazing Multi-Family Wisconsin Getaway Rental
This 7,400 sq. ft. barn near Lake Geneva couldn't be more perfect for that dream 'in the woods' vacation with a bunch of your favorite people.