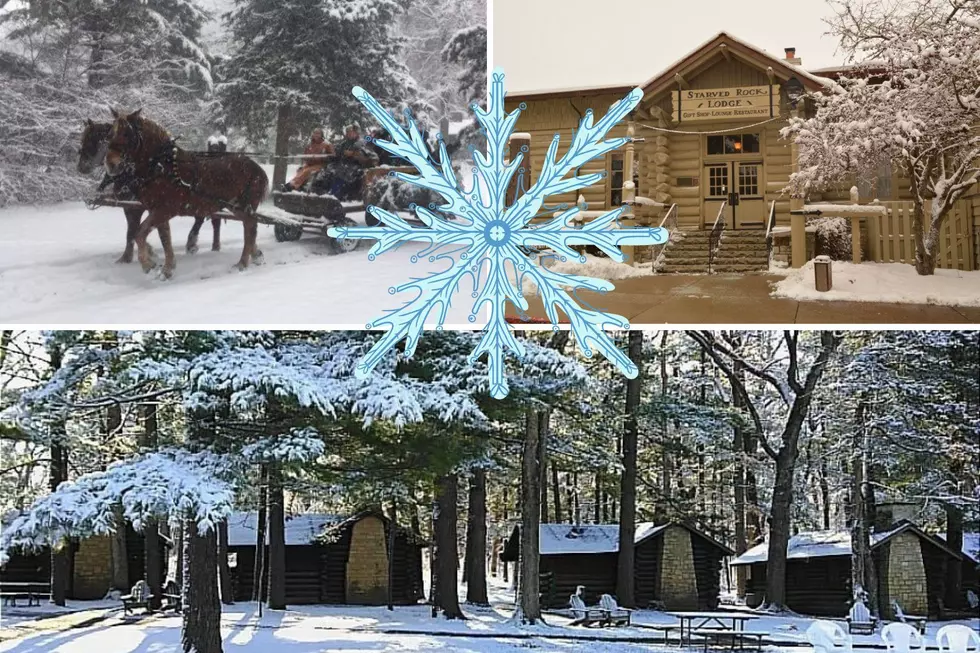 2 Great Ways to Escape the Winter Blues in Illinois
White Pines Lodge, Starved Rock Lodge & Conference Center via Facebook, Canva
Winter is almost officially here, and as the weather gets colder, many people may find themselves feeling cooped up and restless, aka, suffering from "cabin fever".
Cabin fever can make even the most dedicated homebodies, (like me), eager to get out and explore, and lucky for us there is a ton of fun up for grabs in Illinois each winter!
Enjoy a Winter Getaway at White Pines Lodge in Illinois
If a cozy, fun getaway is just what the doctor ordered this winter, look no further than White Pines Lodge in Mount Morris, Illinois! This place has everything you need to enjoy the perfect winter getaway including charming rooms to stay in, a delicious restaurant to eat at, a theater providing live entertainment, and so much more!
If you're feeling adventurous, try your hand at snow tubing at the Lodge. This fun winter activity involves sliding down a snowy hill in an inner tube, and it's a great way to get your heart pumping and enjoy the beauty of the winter landscape. The White Pines Lodge offers several different snow tubing runs, ranging from easy to challenging, so there's something for everyone to enjoy.
Best Places for Winter Exploring in Illinois
Another great way to cure cabin fever is to visit one of Illinois' many outdoor recreation areas like the Shawnee National Forest, Starved Rock State Park, or Giant City State Park. These areas offer a wealth of opportunities for hiking, ice fishing, and other outdoor activities, and they are particularly beautiful in the winter when the snow transforms the landscape into a winter wonderland. Plus, all three of these places have lodges in the area where you can relax, unwind, and enjoy a peaceful night's rest after a full day of winter fun!
Need excuses to escape Illinois this winter? Here ya go...
10 of the Best Road Trips to Take When You Need to Escape Illinois This Winter
One of America's Best Cabins for a Romantic Valentine's Day Getaway is in Wisconsin
Looking to get away for Valentine's Day? This is one of the best around and it's not far from Rockford.