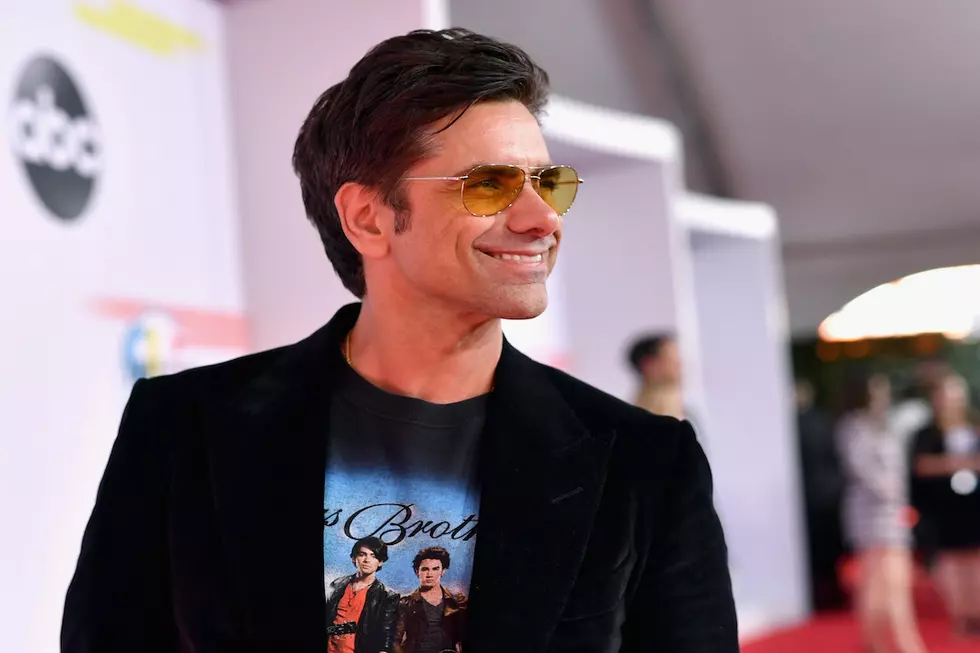 John Stamos Just Took His Jonas Brothers Trolling To A New Level
Getty Images
The Fuller House star posted a photo of himself getting a tattoo on Friday, later revealing that it was Jonas' face. He captioned the picture, "#jobrosforlife." The photo shows a tattoo artist preparing to tattoo a portrait of the "Jealous" singer on the actor's arm.
Followers were shocked by the escalation of the back-and-fourth between Stamos and the Jonas Brothers singer. Most praised Stamos for going above and beyond, while some were worried the tattoo might actually be real. Kevin Jonas was among the first of the famous brothers to respond to the photo, writing, "No way!!!!" in the comments. Stamos' wife, Caitlin, also got in on the fun, joking, "@nickjonas will have to name his firstborn John Stamos."
The battle between Stamos and Nick, 26, began after the actor was photographed wearing a Jonas Brothers T-shirt to the American Music Awards. Nick was later photographed in a sweatshirt with Stamos across the chest. Then Stamos posted a photo on Instagram with a photo of Nick on a pillow case, which Nick responded to by taking a nap with the aforementioned photo displayed on a duvet. The ball is now in Nick's court following Stamos' latest gesture.
Stamos joked to ET Online at the AMAs that he's "the fourth Jonas Brother." He added, "I love those guys."
The escalation between Stamos and Nick has certainly been fun to watch.
'90s + 2000s Bands Way Overdue for a Reunion