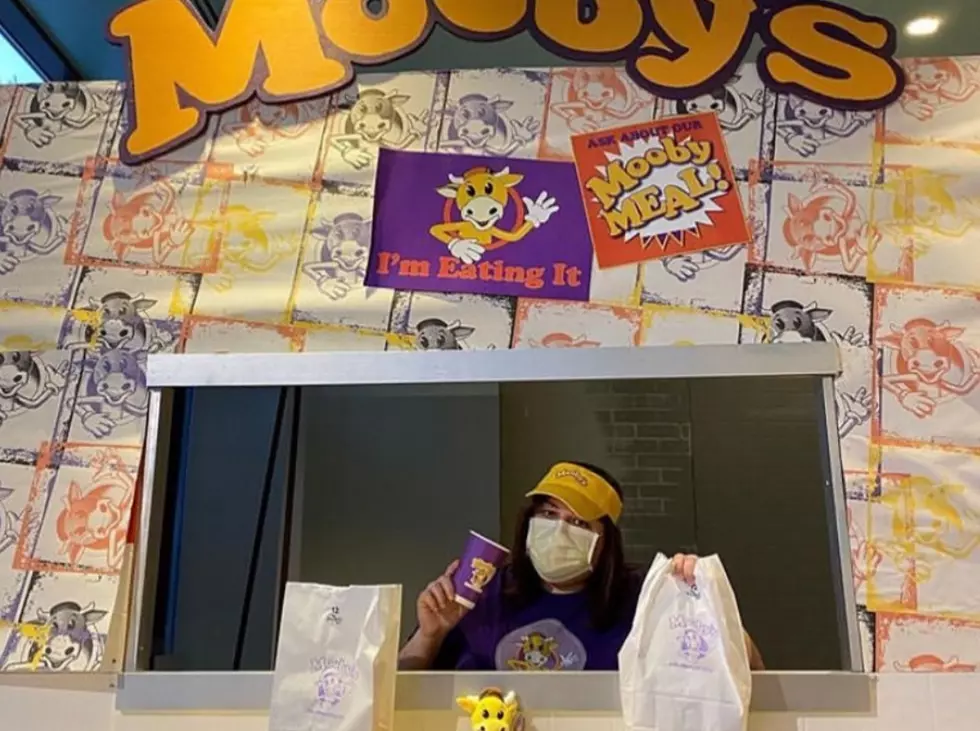 Kevin Smith's Mooby's Pop-Up Restaurant Coming To Chicago
moobyspopup via Instagram
If you're a fan of Kevin Smith and his "ViewAskew Universe", you know all about Mooby's.
If you're a little confused, might I suggest spending the weekend getting acclimated with Smith's classic flicks.
Of the three, Clerks 2 is probably one of the most overlooked gems during Smith's career.
If you loved Clerks 2, you're going to love the Mooby's pop-up restaurant coming to Chicago this month.
Mooby's will be put together by the same team that was behind the Saved By The Bell pop-up, Saved By The Max. By all accounts, everyone loved that one, and I have a feeling Clerks fans will enjoy this just as much.
Just like the iterations launched in Los Angeles and New Jersey, the Midwest outpost will serve a menu of items inspired by Smith's films, including Cow Tipper burgers, C**ksmoker chicken sandwiches, Hater Totz tater tots, and Onion Rings To Rule Them All.
Apparently, you better bring your wallet too. A burger and a side could you run you upwards of $30.
The Mooby's pop-up restaurant will go up in the Wicker Park neighborhood in Chicago.
Enter your number to get our free mobile app
Sweet Lenny is the brand manager of 97ZOK, Q98.5, and Operations Manager for Townsquare Media Rockford. Catch him afternoons 3 to 7 on 97ZOK. Follow him on Twitter, Instagram, and like his page on Facebook.
KEEP LOOKING: See what 50 company logos looked like then and now