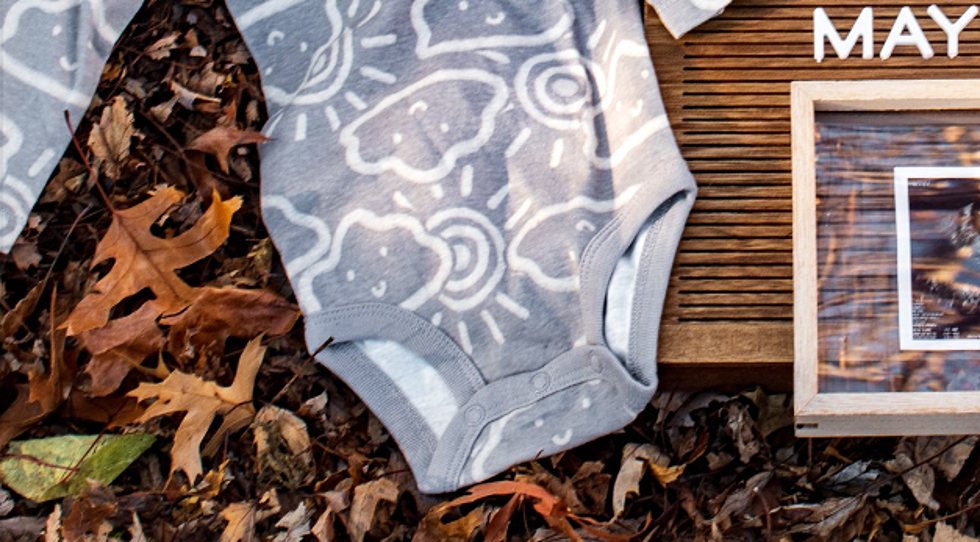 One of Illinois' Favorite Meteorologist's Pregnancy Announcment is too Cute for Words
Gina Marino
They say that meteorologists are only right 50% of the time... but this time, we're looking at 100% accuracy.
It's always fun to hear about a new baby getting ready to enter the world, and it's even more fun when you know (and love) the couple who is welcoming the new little one.
And then we get the social media announcement... and that's a whole bunch of fun too!
The puns are strong in the baby annoucement game and this is one of my favorite recent baby posts.
Congratulations Joey & Gina!
Eyewitness News Meteorologist Joey Marino and his wife, Gina, are expecting their first baby in just a few weeks!
They recently publicly announced their baby news on Joey's morning show.
But before then, they shared this on Facebook, sharing the news with their close friends and family last fall.
I mean, c'mon... that's the CUTEST thing ever. I love that little weather onesie!
I'm not surprised at all. Gina and Joey have been cute since day 1. And now on day whatever number we're on, they're still so darn adorable.
We're getting close to Baby Marino's arrival date and I'm sure *she* will be just as cute as her mom and dad are!
Now the real question is... will she be an actress like her mom? Or a storm chaser like her dad?
I can't wait to meet her and find out!
KEEP READING: Here are the most popular baby names in every state
Using March 2019 data from the
Social Security Administration
,
Stacker
compiled a list of the most popular names in each of the 50 states and Washington D.C., according to their 2018 SSA rankings. The top five boy names and top five girl names are listed for each state, as well as the number of babies born in 2018 with that name. Historically common names like Michael only made the top five in three states, while the less common name Harper ranks in the top five for 22 states.
Curious what names are trending in your home state? Keep reading to see if your name made the top five -- or to find inspiration for naming your baby.
Wisconsin's Pink Castle Makes the Ultimate Girls Getaway