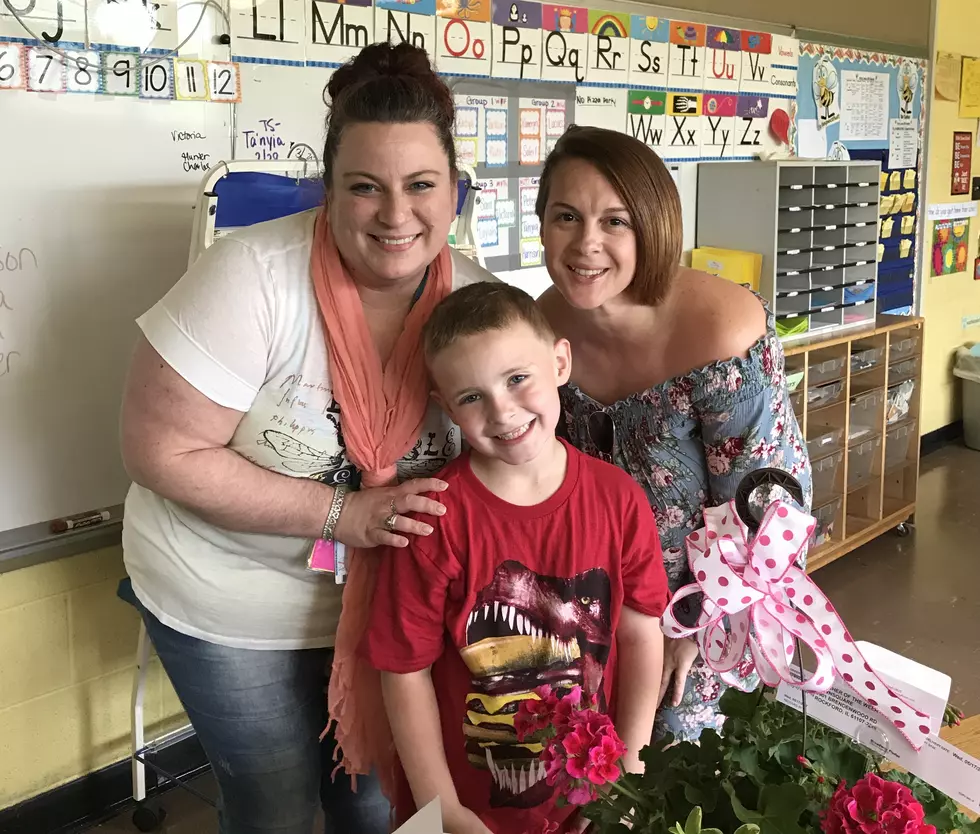 Teacher of the Week: Miss Guerrero from White Swan Elementary School
Mandy James, TSM
Congratulations to our newest Teacher of the Week, Miss Guerrero from White Swan Elementary School in Rockford.
We hooked up Mrs. Kennedy with beautiful flowers from Broadway Florist and delicious cupcakes from Sugarjones.
The winning nomination came from William Gibson, William writes:
This wonderful kindergarten teacher did the amazing this year. When the school year started this year there was too many students for the classrooms so the school created another class, but there was no teacher to teach the kids. What to do you say. The school and these wonderful kids had 3 different teachers for almost 2 months until Miss Guerruro was given the jets to teaching these children. It's hard enough to start a new year of school with kindergarteners but to get going after they've been in school already.. Just wow she has done an amazing job. These children are ready for 1st grade just because of her.