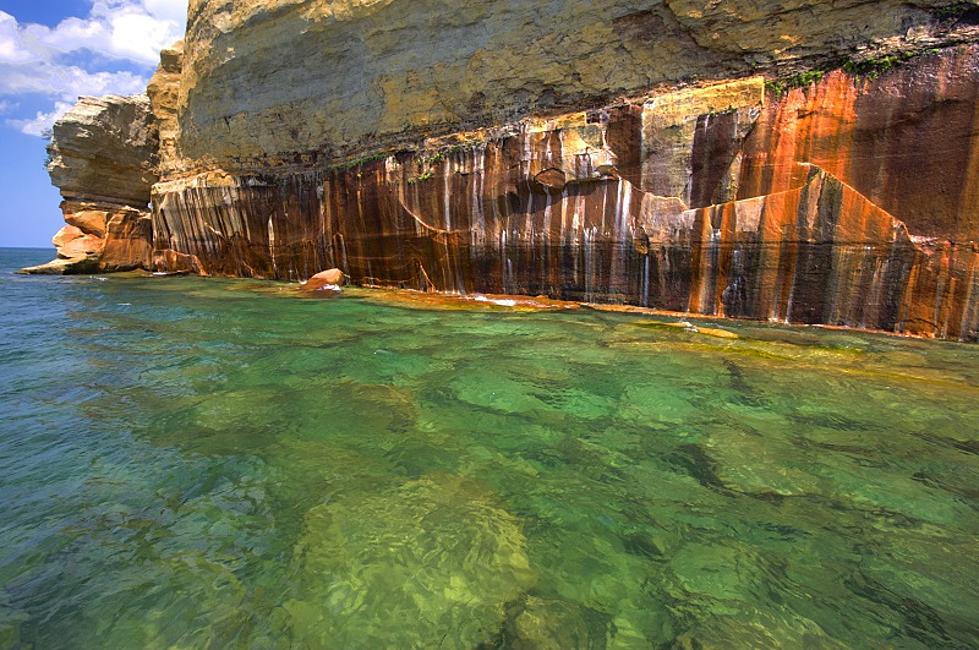 10 Mouth-Dropping Reasons You Should Visit Pictured Rocks, MI This Summer
Munising.org
I've had the itchin' to travel someplace tropical lately, but my budget won't allow it at this moment. Then I saw a bunch of people sharing this post from a man named Zach Behr on Facebook, and I had to know more about Pictured Rocks, Michigan immediately.
Let's start with how long of a trip is it to Pictured Rocks National Park in Munising, Michigan from Rockford? Google Maps says just over 6 hours. That's totally doable.
Now, what can we do when visiting Pictured Rocks National Park? A WHOLE LOT of exploring and picture taking according to the National Park Service's website;
Pictured Rocks offers towering multicolored sandstone cliffs, miles of sparkling beaches, dashing waterfalls, huge sand dunes, inland lakes and streams, deep green forests... and it's all yours to explore!
Pictured Rocks were named, and are most well known for, the streaks of color on the rock edges that are formed by water seeping through the rock cracks. Besides providing a beautiful backdrop for your vacation selfies, Painted Rocks National Park is full of beautiful beaches that will likely fool you into thinking you actually took a flight to the tropics. Need picture proof? Check this out...
10 Mouth-Dropping Reasons You Should Visit Pictured Rocks, MI This Summer