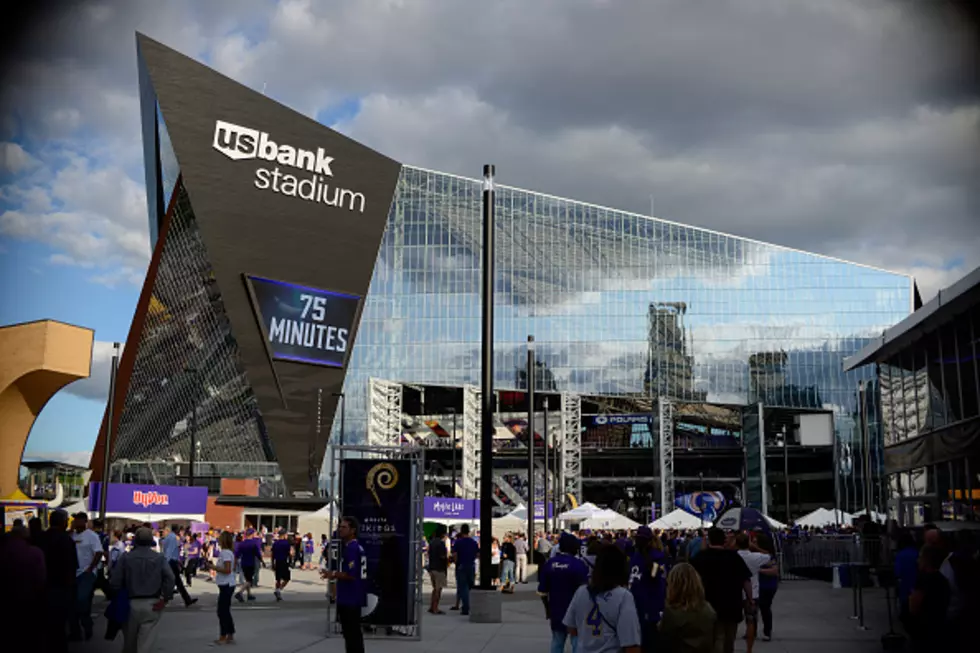 10 Things You Need to Know if You're Driving to the Super Bowl
Getty Images
FOMO: Fear of missing out; and the feeling I've been experiencing since Super Bowl festivities kicked off in my hometown of Minneapolis over this past weekend.
For the last three days my Minnesota friends have been filling my Facebook news feed with pic after pic from Super Bowl Live, the ultimate fan festival that lasts 10 days in downtown Minneapolis (that my son just happens to be working) and they've been blowing up my messenger with "when are you going to get here?"
Would you believe that I'm still debating on whether or not I want to go? It's a once in a lifetime opportunity that I'd be crazy to miss, right?
If you're thinking about making the trip like I am, here are some things you need to know before you hit the road.
---
1. It should only take you 5 hours to get there.
2. Leaving Friday after work? Don't. The best time to hit the road to avoid traffic is between 7 and 9 am, or between 1-2 pm. Leaving after work puts you in Minneapolis by 10 and by then, downtown Minneapolis will be filled with tourists; making it nearly impossible for you to have time to experience anything Super Bowl related.
3. The best route is to take 94 all the way there. You can expect the smoothest drive between the Wisconsin Dells and Hudson; the worst is between Madison and the Dells.
4. Don't have satellite radio? Learn to love country music; that's all there is once you pass Madison and hit Eau Claire.
5. Wanna know if you're getting close? The following channels will come in loud and clear and they won't be playing country music- 101.3 (KDWB), 97.1 (Cities 97), 92.5 (KQ92) and 94.5 (KS95). This is about the time I start to get really excited to see that "Minnesota Welcomes You" sign.
6. Unless you booked a hotel in downtown Minneapolis months ago, your best bet for lodging is going to be at least 15 miles or more outside of the Cities. Can't find a place? If you ask nicely, one of my family members might be able to put you up for the weekend; they won't even charge you. It's all part of that Minnesota nice stuff.
7. Once you've arrived at your hotel, find the nearest metro station; parking will be non existant, and if you do find parking near US Bank stadium, you'll need to sell a kidney to afford it; and Ubers and Lyfts might take hours. This site will help you get started.
8. For the love of Pete, please dress appropriately. Everything you hear about Minnesota winters is true; it gets dangerously cold and only true Minnesotans are built for that kind of brutality. Don't leave the house without a hat, mittens, gloves, earmuffs, long underwear, warm socks, a scarf and boots.
9. If you're not attending the game, but plan on watching it, Thrillist put together this great list of the best bars to watch the super bowl in the twin cities; they're all fantastic.
10. Don't you dare be nice to an Eagles fan; but don't be mean to them either.
Bonus Video