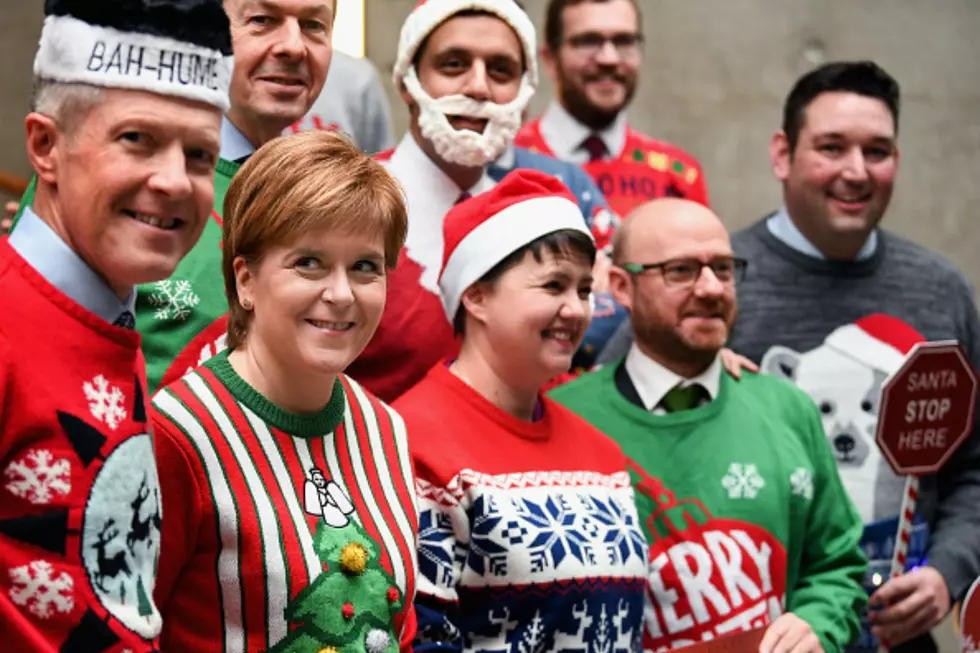 5 of the Best Ugly Christmas Sweaters in Rockford
Getty Images
Is it safe to say that if you don't attend at least one ugly Christmas sweater party over the holidays, you're doing Christmas all wrong?
It's quickly become one of the tackiest, silliest and funnest Christmas party traditions of all time, that comes with a fun little challenge- either you try to up your game from your bell and bow covered knit pullover from last year, or you try and make sure your sweater is better...than everyone else's.
Sidebar: chestnuts aren't the only thing that's roasting; for some people, the challenge is just trying to put on a happy face while they're roasting underneath all that cable knit and garland.
Covered in sweat, garland, lights, bulbs, felt, mittens and bows- these Rockford Ugly Christmas Sweater party goers were definitely the jingle bell of the snow ball at their holiday parties this season.