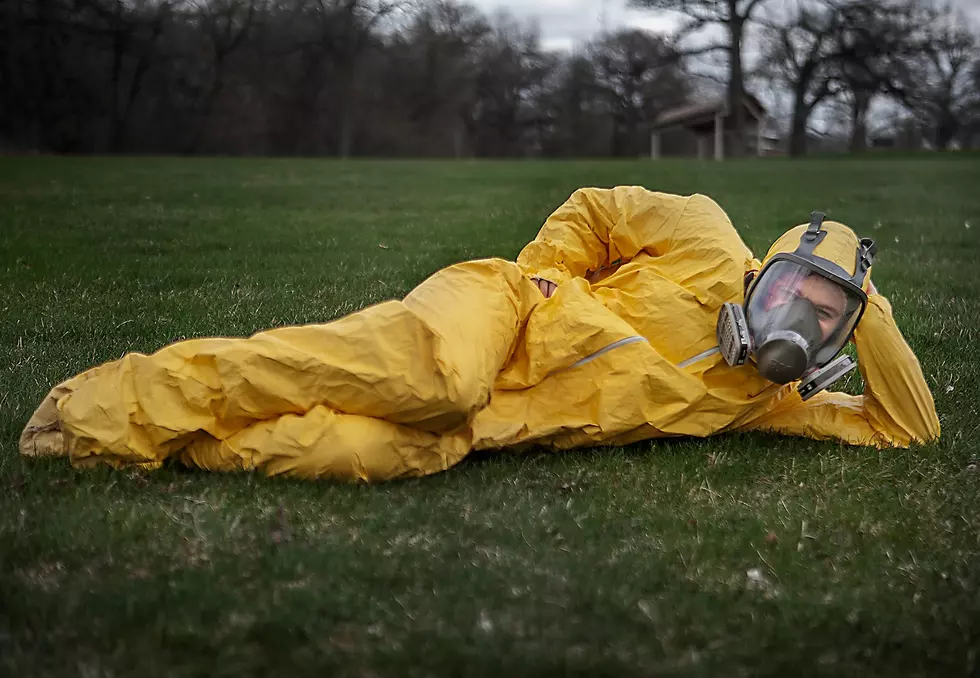 An Illinois Student Posed For Senior Pictures Wearing A Hazmat Suit
Matt Baldwin via Facebook
Strange times we're living in, indeed.
Nothing is weird anymore. It's all normal. Just like when Grayslake resident Matt Baldwin, shared pictures he took of his daughter, and high school senior, Ruthie, on Facebook.
Matter of fact, it's not even weird, it's clever and quite honestly, a sign of our times.
What better way to commemorate how strange everything is right now than topping it all off with senior pictures in a hazmat suit?
The thing that I can't shake is the high school graduating class of 2020. It's a shame that it's going to end this way for most of them.
Their last day of school came and went without them knowing that it was their actual last day. There may be no graduation ceremony or prom. Their last year of high school, for many, one of the best years of their lives was ruined.
So why not have a little fun under the circumstances and celebrate the strange surrounding all of us right now. Maybe every high school senior should consider taking quarantined coronavirus senior pictures?
Enter your number to get our free mobile app
Sweet Lenny is the brand manager of 97ZOK, Q98.5, and Operations Manager for Townsquare Media Rockford. Catch him afternoons 3 to 7 on 97ZOK. Follow him on Twitter, Instagram and like his page on Facebook.
READ MORE: Inspiring Stories From the Coronavirus Pandemic