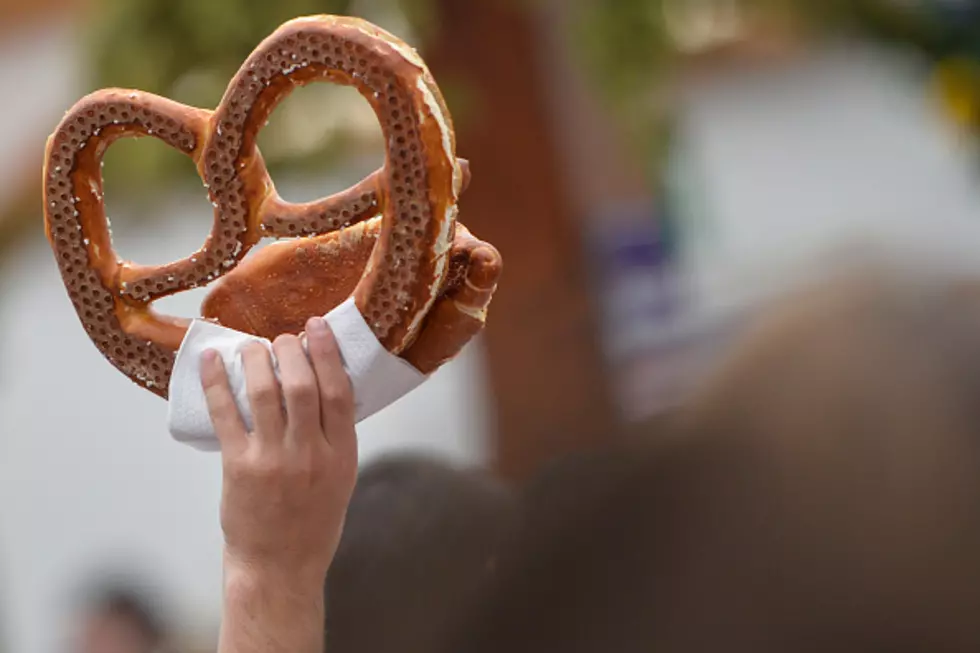 Auntie Anne's Announces It's New Pretzel
Philipp Guelland /Getty Images
Sorry, pickle lovers, you lose! Auntie Anne's has announced the new pretzel flavor it would be adding to their line up. 
Mmmmm, nothing like the small and flavor of an Auntie Anne pretzel. You know, pretzels and a trip to the Cherryvale Mall go hand in hand.
know you areTo go along with their famous pepperoni, cinnamon pretzels and classic salt pretzels, Auntie Anne's conducted on-line voting through the month of July, asking it's customers for their preference for a new pretzel flavor. Yes, you could enjoy it while wandering around Cherryvale Mall or by stopping in at the Belvidere oasis.
The winner was Sriracha! The poor dill pickle came in a #9.
Sriracha: 638,759 votes
S'mores: 449,491 votes
Taco: 92,693 votes
Buffalo Wings: 90,861 votes
Maple Brown Sugar: 47,085 votes
Korean BBQ: 25,678 votes
Apple Pie: 20,855 votes
Chocolate Cherry: 9,522 votes
Dill Pickle: 7,907 votes
Pink Lemonade: 3,578 votes
I have to ask those of you who voted for Pink lemonade? What the heck were you thinking?
The New Sriracha pretzel will soon be available, for a limited time, at Auntie Anne's. Personally, I would have voted for the taco pretzel.