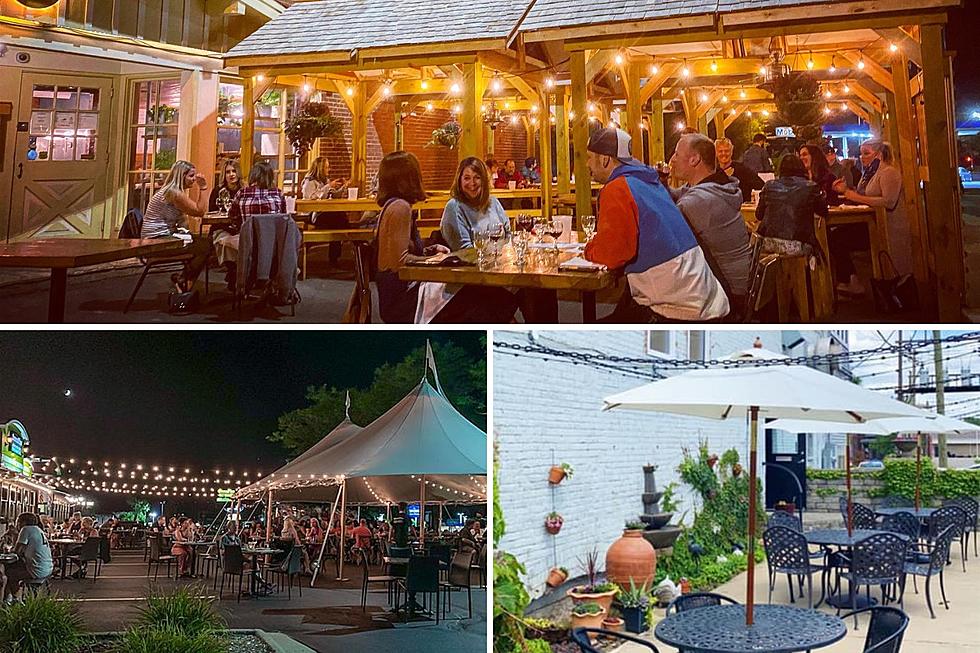 15 Of Rockford's Best Spots For Outdoor Dining, Hangouts, & Gorgeous Views
Canva
As summer approaches, there's nothing quite like spending time outdoors and enjoying the warm weather.
One of the best ways to take in the sun is kickin' back and relaxing at some of the best outdoor patios in the Rockford area!
Whether you're looking for outdoor dining, just want to hangout with friends, or want seating with a breathtaking view, I've gotcha covered.
15 Of Rockford's Best Outdoor Seating Hotspots
My favorite has always been Prairie Street Brewing.  The dock in the summer time is a whole vibe and I loveeee the breeze that comes from the river!  A great place to hangout with friends and drink, too.
I took it to Facebook and here's what people recommended the most!
The Embassy Suites Rooftop Bar
The views.  That's all.  BREATHTAKING!
If you live in the surrounding neighborhoods, you know this is a gorgeous patio to dine at.  It's perfect on a warm, sunny day!
One of the most luxurious looking outdoor patios in the city, I swear!
I've always wanted to try 8th Ward Pub, I've heard nothing but great reviews!
An intimate dining spot for couples or family and friends.  A must!
Sitting out on their patio at night time when the downtown nightlife has picked up is really nice.  Grab some drinks and a bite to eat then make your way to all the bars in the area!
If you haven't been to Pig Minds to begin with, you're missing out.  The outdoor patio is just a bonus to this delicious eatery.
It's very tempting to make a stop at The Norwegian every time I pass by.  Just look at their outdoor seating!
My parents live by Edgebrook and Baker Street does have a beautiful, intimate patio.  I always see people enjoying good eats and great conversation out there.
GreenFire Restaurant Bar & Bakery
It's no doubt that GreenFire is always packed, but the outdoor patio is even more packed during the summer.  It's on my to-do list this summer!
Lino's - Rockford's Italian Restaurant
I have yet to make a visit, but soon! This is one of the prettiest patios I've seen by far.  Grab some gelato at Gelato Joe's on the patio, too!
If you're a member, you get to enjoy these insane views of the Rock River!
For members only... but take a look at this!  Might entice you to get a membership, yeah?
MORE: Outdoor Dining Hotspots in Rockford, Illinois 
Find more outdoor dining hotspots here!
20 Outdoor Dining Options in Northern Illinois
20 great patios to enjoy lunch, dinner, and a cocktail.
Rockford's Three Most Criminally Overlooked Restaurants According To Yelp