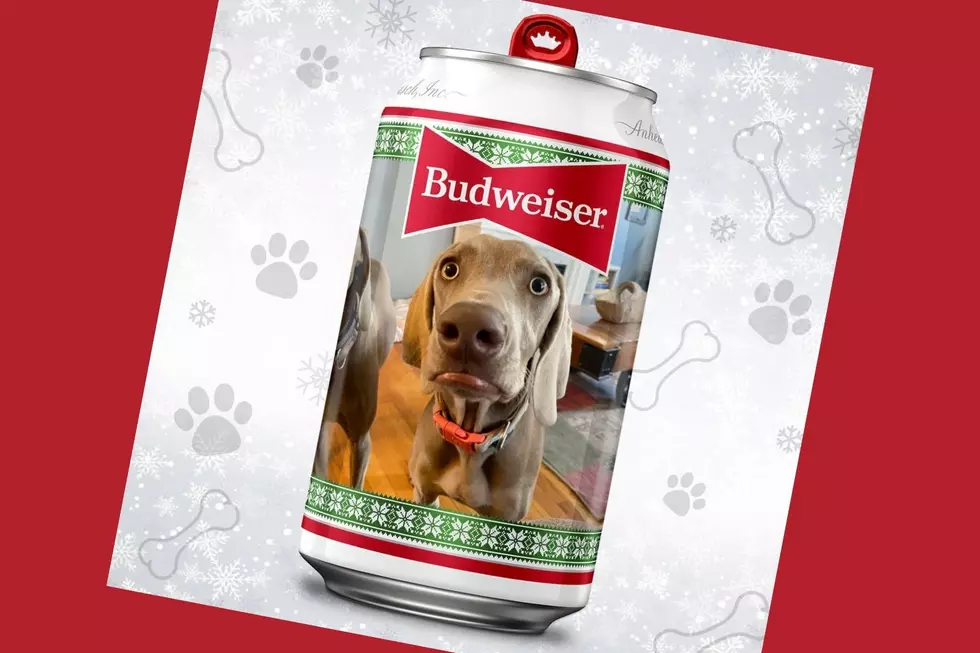 Budweiser Will Put Your Dog on Cans of 'Pupweiser' Holiday Brew
Budweiser via Twitter
This is so quick and simple to do, you really should do it right now. You 'best friend' on a can of Budweiser's 'Pupweiser' holiday beer.
For many years, the Budweiser slogan has been, "this Bud's for you", now it's for you and your dog.
Budweiser teamed up with @dog_rates to superimpose a photo of your dog on their colorful holiday cans.
It couldn't be any easier to get yourself a photo of your pup on one of these cans. All you have to do is reply to the tweet above with a photo of your pet and the hashtag #pupweiser. Budweiser even offered that "some of you may get a real Bud can sent to you with your pup on it!"
Here's a few that have already gotten their adorable mugs on a can...
Steve Shannon is host of The Steve Shannon Show on 97ZOK. On the air weekday mornings from 6 to 10 a.m. and a special 'Rewind' show, featuring favorite moments from previous shows, on Saturday mornings from 5 to 7 a.m.. Follow him on Twitter, Instagram, and like his page on Facebook.
LOOK: 50 photos of American life in 2020