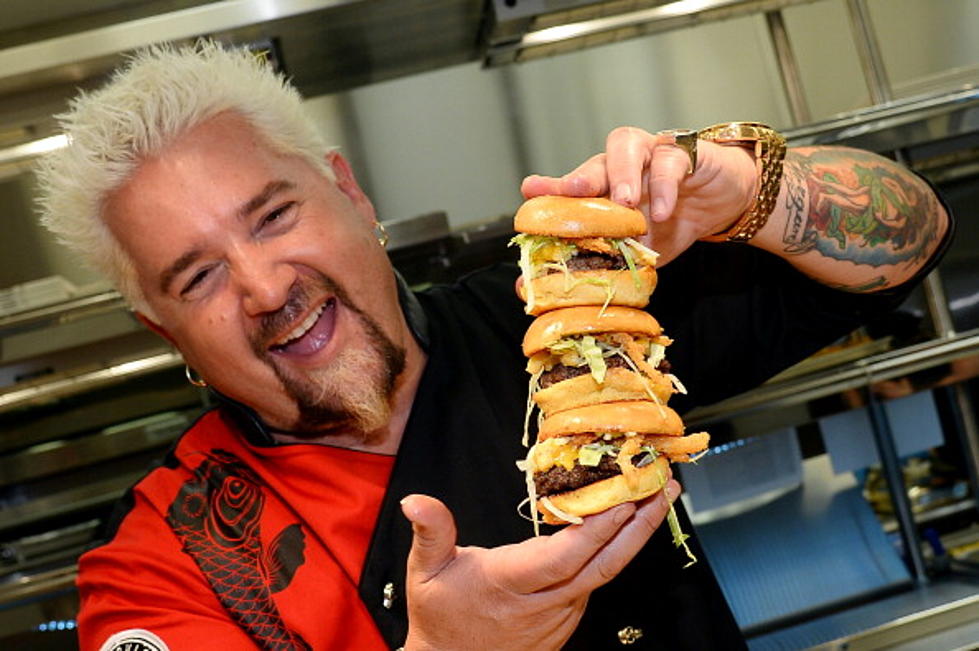 Burger Joint Named Illinois' Best Diners, Drive-Ins, And Dives Spot
Getty Images
I didn't realize that Diners, Drive-Ins, And Dives is into its 40th season of touring the U.S. looking for the best home-owned joints in the country, but here we are.
In those 40 seasons (and counting), Guy Fieri and his crew have visited, hung out, and chowed down in nearly 1,300 places from coast to coast, with many stops here in Illinois (38 Illinois joints, according to a Triple-D website).
The Illinois Restaurant Picked As Illinois' Best Really Blew Guy Away With Food, Drinks, And Atmosphere
Trying to pick "the best" from the nearly 40 Illinois joints that have been featured on Triple-D has got to be like asking a parent to tell you which one of their kids is their favorite one. That might be why Guy Fieri and company haven't done that.
The list of the best joints that have been on Diners, Drive-Ins, And Dives, state-by-state, was put together by all-things-food website Mashed.com, not the producers of the Food Network show.
Here's a couple of shots of the fare featured at Mashed.com's choice of the best place in Illinois from Triple-D:
I Guess The Photo Credits Give Away Our Winner--It's Kuma's Corner In Chicago
Of all the Illinois joints that Guy Fieri has eaten his way through, Kuma's Corner gets Mashed.com's nod as the overall best. Here's what Mashed had to say about Kuma's:
The heavy metal-themed burger joint opened its doors in 2005, and since then, it has exploded in popularity for its hardcore sandwich creations. It's infamous Ghost Burger (topped with braised goat shoulder, ghost pepper aioli, aged white cheddar, red wine reduction, and a Communion wafer... you read that right) caused all kinds of uproar, enraging the Catholic Church (via Eater). Time Magazine called it one of the most influential burgers of all time.
Rockford's Three Most Criminally Overlooked Restaurants According To Yelp
7 Foods You Didn't Know Were Official State Foods of Illinois & Wisconsin
Wisconsin and Illinois' official state foods you probably didn't know about.