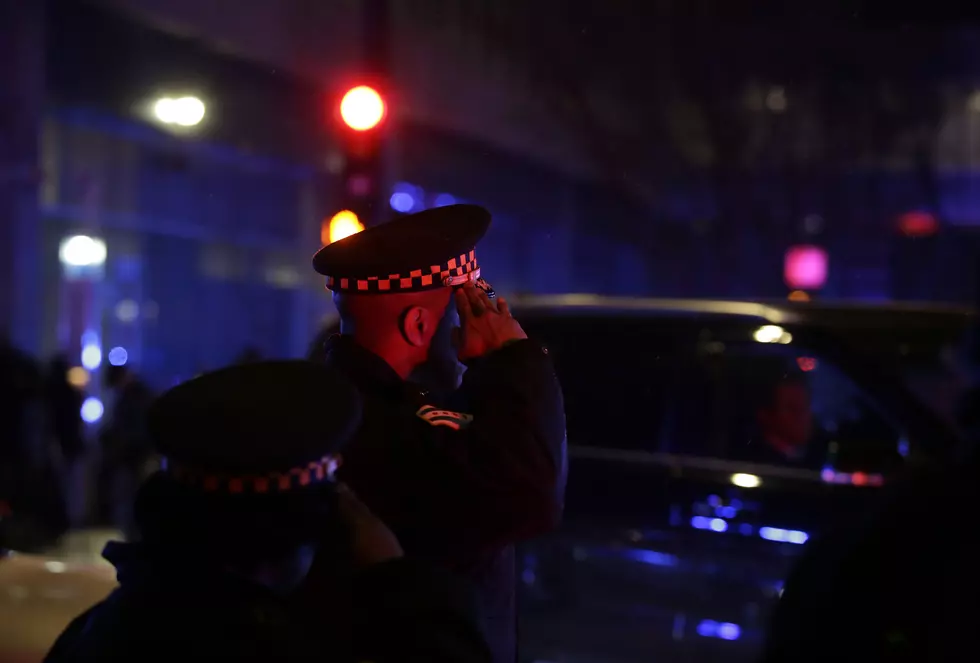 Chicago Cop Saved After Bullet Hit His Gun At Mercy Hospital Shooting
Getty Images
After four people were killed Monday in a shooting at Mercy Hospital in Chicago, an incredible story of survival popped up on Reddit.
The gunman was killed on the scene.
The victims, pharmaceutical assistant Dayna Less, Dr. Tamara O'Neal, and Chicago police officer Samuel Jimenez were killed during yesterday's deadly attack per ABC 7 in Chicago.
An unnamed Chicago police officer survived the shooting after a bullet from the attacker was stopped by the cops gun.
The picture, shared on Reddit, with the title "A Chicago cop was shot but not injured during today's Mercy Hospital shooting. The bullet hit the officer's holster and gun, saving his life."
If the picture is legit, the gun would have indeed saved his life, especially if it was holstered.