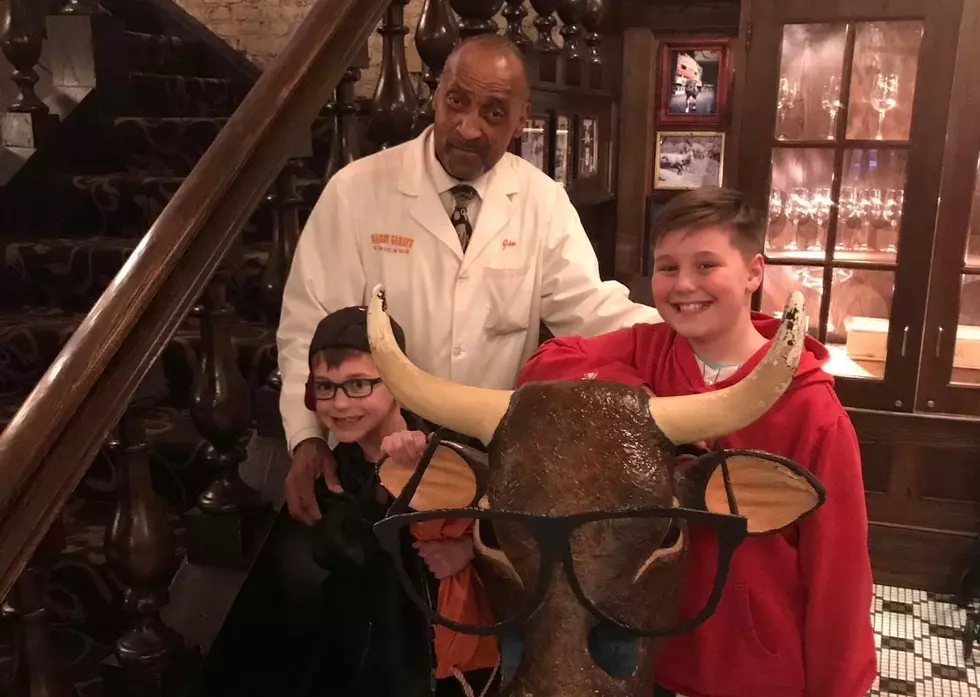 Chicago Restaurant Home to the Best Bathroom Attendant Ever
Townsquare Media
One Chicago restaurant has the best bathroom attendant in the entire universe.
Spending time with my nieces and nephews is absolutely one of my favorite things to do and over the weekend I was hanging with my two oldest nephews.
We were having dinner at Harry Caray's in Chicago when one of the boys had to use the bathroom.
He came back smelling very soapy and said, 'yeah, Old Johnny put some cologne on my neck in the bathroom.'
Then he and his little brother erupted in giggles and had to keep returning to the bathroom to hang with Old John.
They'd never seen a bathroom attendant before and had the best time meeting John.
We come to find out John is pretty much a staple at Harry's and has been hanging in that bathroom pretty much forever.
From Yelp to Trip Advisor, so many different people mention how awesome John is when they leave a review.
We enjoyed an amazing night out. This is a must for anyone visiting Chicago. Make a reservation. Enjoy the top notch waiters like 'Tweed'. He was attentive, personable and entertaining. The dinner was great! We enjoyed the calamari appetizer and 3 course meal : wedge, sirloin and key lime pie. Yummy! I also enjoyed Jon, a mystery and surprise. He attend s the men's bathroom but also sings. He has. Great voice and does the best Johnny Cash I have ever heard. You can't miss this place.- Helen S, Trip Advisor
I will also say my Moscato and eggplant parmesan were delicious, the fun the boys had meeting Old John is what made me want to visit Harry Caray's again.
Catch Midday Michelle on 97 ZOK from 10 a.m. to 3 p.m. Follow her on Twitter, Instagram, and Facebook.
28 Photos of a Former NBA Star's Abandoned Illinois Mansion
Look inside the sad and weird remains of a mansion, completed in 1988.
15 Ways You Can Help People in Ukraine Right Now
As Americans watch events unfold in Ukraine, many wonder how they can help. Below is a list of organizations responding to the crisis in Ukraine along with information on how you can support their various missions.