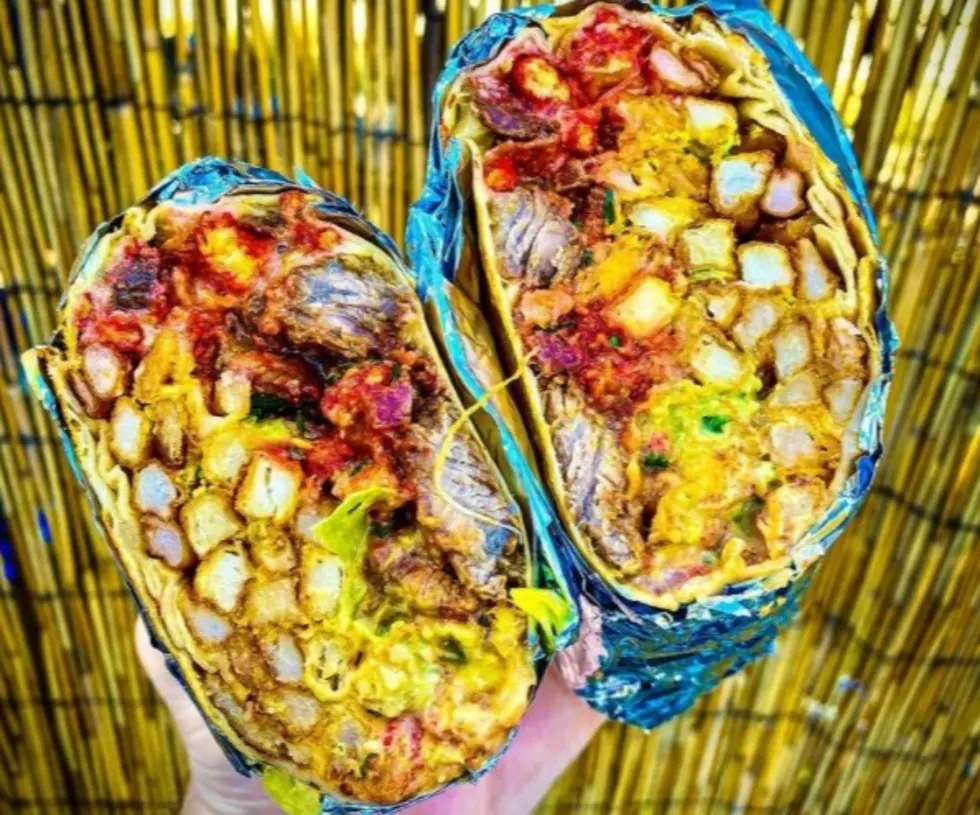 Flamin' Hot Cheetos Stuffed Burrito Food Truck Opens in Illinois
manvsfries via Instagram
If you're always on the hunt for something you've never tried before, you won't have to go too far from Rockford to get in on the action.
Man vs Fries, based in San Francisco, California is expanding nationwide. Matter of fact, business is so good they've opened 75 new locations across the US in the past two weeks.
That means Illinoisans won't have to hop on a plane or drive cross country to try some of the most unique food you'll ever see (or taste).
Taking a quick look at the Man vs Fries site should tell you the most popular item on the menu is the Asada Fries.
For me, it's all about the Southern California-style Burrito. This monstrosity features Flamin' Hot Cheetos, fries, carne asada/pollo asada, cheese, sour cream, and guacamole then rolled up into a burrito according to Eater Chicago.
There are five pop-up/food truck shops/stops in Chicago where you can get your hands on some of their delicious food.
317 West Oak Street
2350 South Wabash Avenue
246 North California Avenue
1434 West Fillmore Street
4229 North Pulaski Road
All five locations are about 90 minutes from Rockford, but the truck at 4229 North Pulaski is closest to Rockford by just a few minutes.
Keep in mind, you can't just walk up and grab food from Man vs Fries. You'll need to order online, and have it delivered via Postmates, GrubHub, or one of the other options available through their website.
What Are the Signature Drinks From Every State?
Enter your number to get our free mobile app
.
Sweet Lenny is the brand manager of 97ZOK, Q98.5, and Operations Manager for Townsquare Media Rockford. Catch him afternoons 3 to 7 on 97ZOK. Follow him on Twitter, Instagram, and like his page on Facebook.