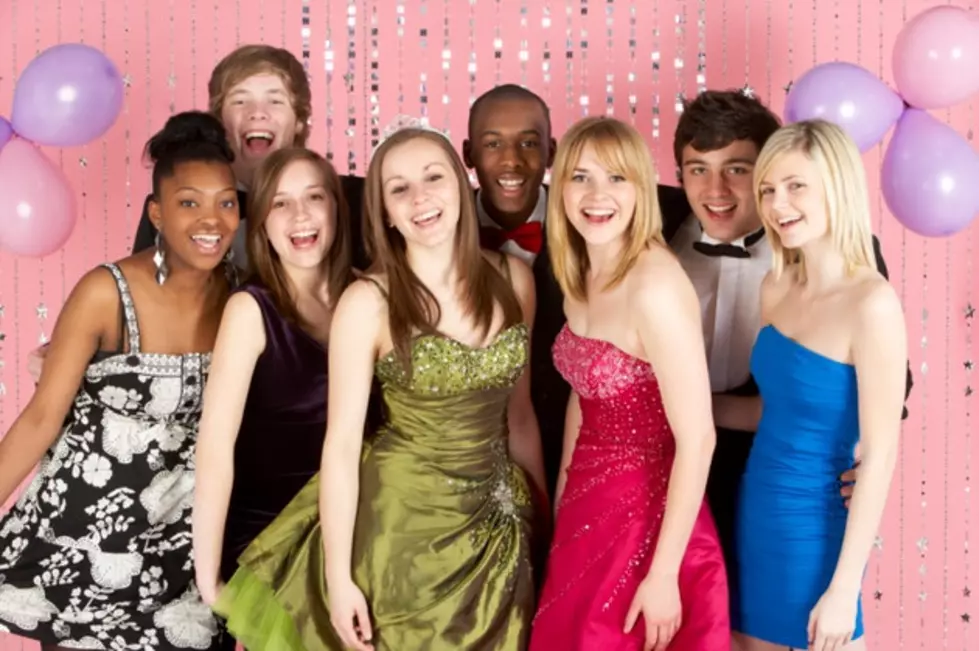 Freeport Prom Tradition Makes National News
ThinkStock
For over 90 years, Freeport's Aquin High School has set the bar for prom creativity.
It appears that Aquin's tradition is starting to get a bit of national attention too.
According to Yahoo! Style,  "Aquin High School, in Freeport, Ill., has devised a system in which junior and senior boys are assigned dates at random by drawing cards with girls' names on them. While the boys meet in the gym to draw the names, the girls sit and wait in the library until they are chosen."
It kind of takes the pressure out of having to ask someone to prom. Which I wish was a thing when I was in high school.
The awkwardness and the fear of rejection is gone when it comes to Aquin's prom. There's none of that. Matter of fact, WREX says "Then the boys came out and performed a skit before they revealed who their date is. It's a tradition, the school says, is about bonding with classmates."
I'm sure it won't work for every school, but it sounds the prom lottery has been successful for Aquin High School. Is there any reason to believe it wouldn't work for other high schools?
Sweet Lenny is the brand manager of 97ZOK and Operations Manager for Townsquare Media Rockford. Miraculously, he found dates to three separate proms. Catch him afternoons 3 to 7 on 97ZOK. Follow him on Twitter and like his page on Facebook.