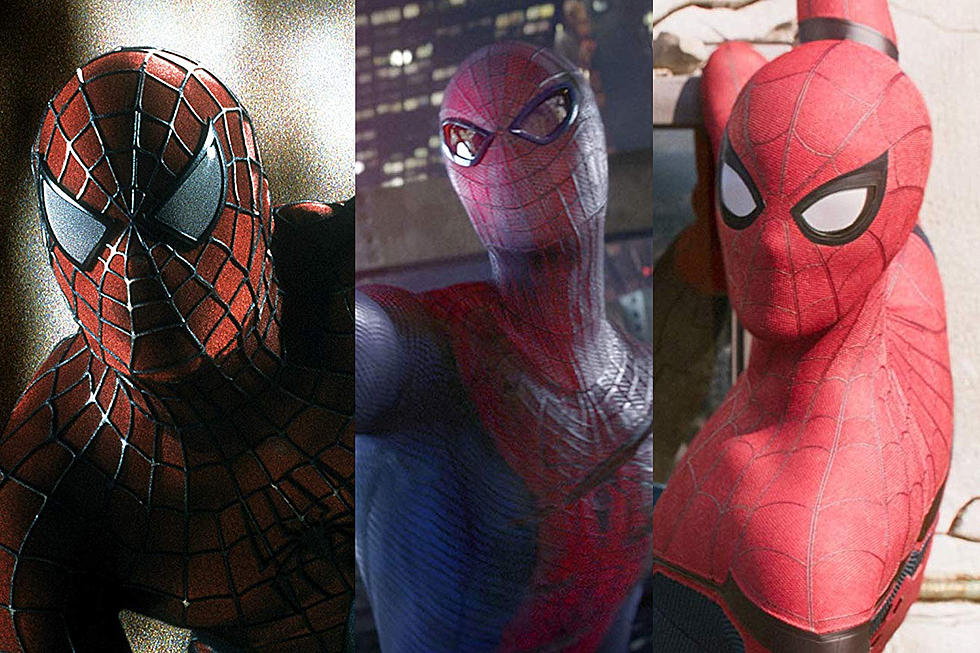 Illinois and Wisconsin Folks Agree on Their Favorite Spider-Man
Sony
The new Spider-Man flick is opening this week so there's plenty of pandemonium surrounding the webhead.
One of the more interesting things about the new Marvel Spidey movie is that all three of the most recent actors who played Peter Parker are rumored to be involved.
To what extent, no one knows for sure, but I can tell you based on the research done by Bet Online, it looks like everyone has an opinion on who is their favorite Spider-Man.
Tobey Maguire starred in the first three films. Personally, Spider-Man 2 might be one of the best superhero flicks ever.
Then Andrew Garfield took over the role and while the Amazing Spider-Man movies are just fine, I don't think anyone was sad that they moved on to another actor.
Finally, there's Tom Holland. The current Spider-Man and to me, probably the one who best portrays how I always kind of thought Peter Parker should act, move and sound like.
So obviously, my vote, as an Illinois resident goes with Holland as my favorite (and best) Spider-Man.
Looks like the rest of the state including Wisconsin, and a host of others agree, Holland is their favorite Spider-Man too.
I wouldn't take the information too seriously though. It's all based on internet discussion. For example, people in Georgia could be on Twitter talking about how much they despise Andrew Garfield as Spider-Man in turn making the data look like they love him.
Who do you think is the best Spider-Man? Tell us.
25 Movies You May Have Not Known Were Filmed in Illinois
Did you know some of these flicks were shot in Illinois?
Gallery — Every Movie Theater Candy, Ranked: