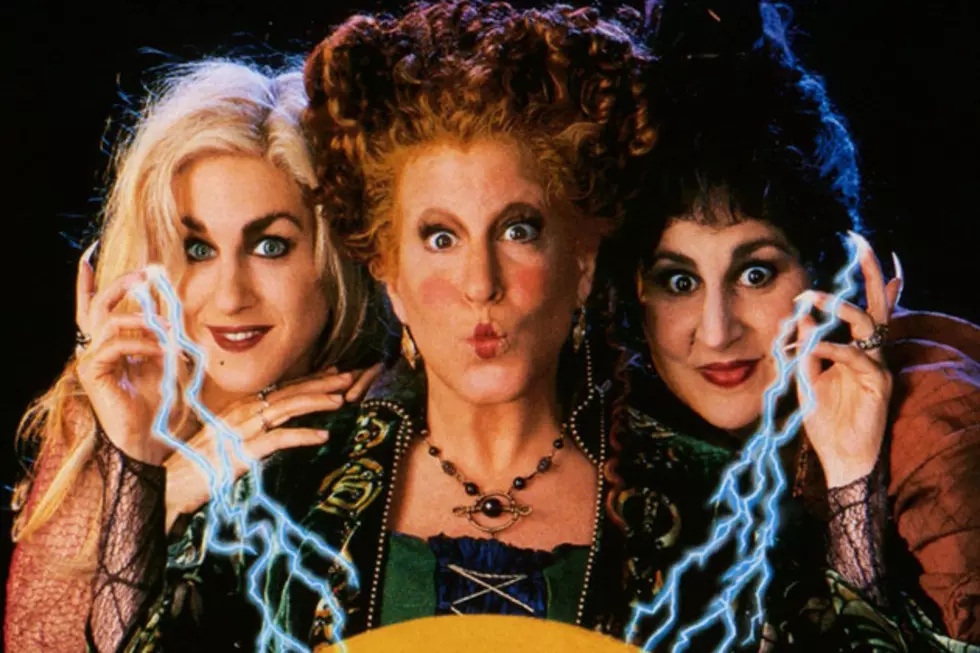 Illinois Hocus Pocus Lovers Can Make Bank Watching Their Favorite Halloween Movies
Disney
Do you smell children? If you do... you might be able to make an extra thousand dollars this Halloween season. 
Ok, you don't actually have to smell children... but if you love watching Hocus Pocus this time of year, you might as well get paid for it right?
For the last few years it seems like every holiday there's another way to make money watching your favorite TV shows or movies and this Halloween you have the chance to win $1,000 for watching the original Hocus Pocus and the new one that just dropped on Disney+.
You would think Disney would be behind this offer, but nope it's just a random website I've never heard of, SmartCapitalMind.
You just need to apply before next Wednesday, October 19, and you could be in the running to complete this relatively easy challenge.
If you're chosen, they're asking you to watch the original movie and the new sequel and then write a 500 word review comparing the two movies.
I'm not sure once I got going if I could stick to just 500 words!
You'll win $1,000 in case and a one year Disney+ membership if you're asked to complete the mission and you succeed.
I'm not sure I qualify, I've only seen the original a handful of times and I'm one of the only people in American who hasn't watched the new one, but if you want to apply you can do so here - just hurry!
33 Allegedly Haunted Dolls on eBay Listed by Illinois Sellers
LOOK: The states with the most UFO sightings
For each state, we've also included details of famous UFO sightings in that state. Of note is that almost three-quarters of all UFO sighting reports in the United States
occur between 4 p.m. and midnight
, and tend to peak between 9 and 10 p.m. Food for thought next time you're out scoping for alien life. Keep reading to see which states have had the most UFO sightings.