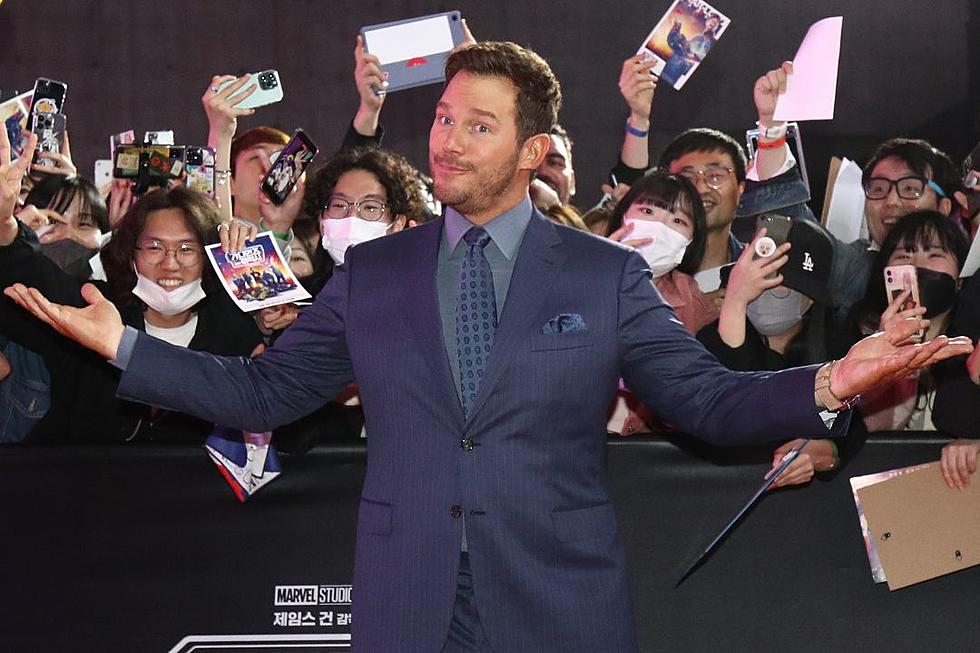 Chris Pratt Says Jesus' Persecution Helps Him Rise Above His Haters: '2,000 Years Ago They Hated Him, Too'
Chung Sung-Jun, Getty Images
Chris Pratt is addressing his haters in an... interesting way.
The Guardians of the Galaxy Vol. 3 actor has long been criticized for his faith after being affiliated with controversial mega-churches such as disgraced international organization Hillsong and the anti-LGBTQ+ Zoe Church.
A viral 2020 Twitter post even pitted the Hollywood Chrises — Pratt, Chris Hemsworth, Chris Pine and Chris Evans — against each other, and Pratt was overwhelmingly voted as the one who had "to go."
Speaking to Page Six at a Cinema Society screening of the new Guardians movie, Pratt called the criticism "nothing new."
"'If I was of this world, they would love me just like that, but as it is, I've chosen out of this world.' That's John 15:18 through 20," he added, quoting Bible scripture before referencing Jesus: "That's the way it is, nothing new, 2,000 years ago, they hated him, too."
READ MORE: Why Arnold Schwarzenegger Is 'Proud of' Son-in-Law Chris Pratt
"Like a rhino, stick your head down, you keep driving forward, you have thick skin, and if anyone gets in your way, you stick the horn right up their a--!" Pratt continued, revealing that his background as a door-to-door salesman prepared him for rejection and criticism as a celebrity.
"Hmm, well, when it comes to rejection, I was trained in the crucible of door-to-door sales some 25 years ago. So, you can't turn me away, there's no stopping us," he shared.
Pratt met his current wife, Katherine Schwarzenegger, at a church service in 2018, and they got engaged not long after. They have two daughters, Lyla, 2, and Eloise, 11 months. Pratt also has a son Jack, 10, from his previous marriage to Anna Faris.
"I'm thrilled to be marrying you. Proud to live boldly in faith with you. Here we go," Pratt said of Schwarzenegger in their 2019 engagement announcement.
Celebrities Who Found Religion