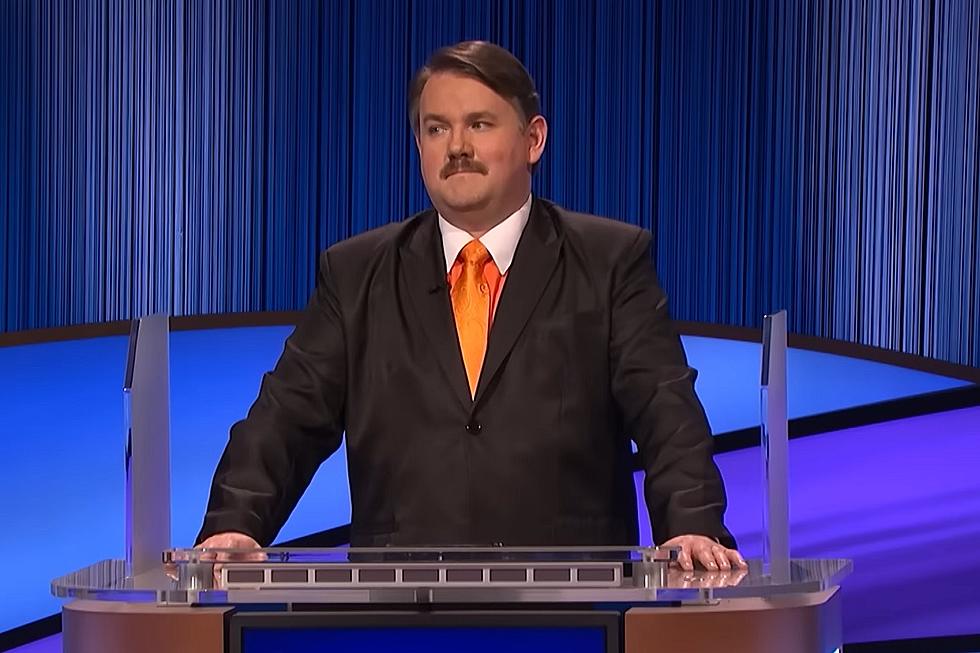 'Jeopardy!' Contestant Takes Social Media Break After He's Compared to Hitler
YouTube
A contestant on Jeopardy! took a short break from social media after online trolls compared him to Hitler.
When champion Brian Henegar appeared on the game show in early April, some viewers on Twitter compared his appearance to the German dictator.
After catching wind of "dozens" of comments, Henegar called out the "bunch of jerks on Twitter" and announced he would be leaving the platform temporarily.
"Right now I'm feeling every emotion under the sun reliving my Jeopardy! appearance. And I'm seeing what a bunch of jerks on Twitter are doing because all they can focus on [are] my looks… So I'm going to be leaving Twitter for a while, see you soon," he wrote April 4.
In another tweet, Henegar admitted he was surprised his appearance was being compared to Hitler, as "no one has ever said that to me before and it kind of got under my skin."
"...To all of you jerkolas [who] thought comparing my appearance to one of the most evil dictators who ever lived was the height of comedy, when I get my Jeopardy! winnings, I will be making a donation to the Anti-Defamation League," Henegar shared in another tweet.
READ MORE: Amy Schneider's Historic 'Jeopardy' Streak Comes to an End
Not long after, Henegar returned to Twitter thanks to the support from his followers and more positive Jeopardy! viewers.
"So… I'm back on Twitter for the time being at least… I wanna say that seeing these really hurtful comments by some very jerky people made me lose all faith in humanity. Seeing all of your positive replies, restored it, and then some. Thank [you] all and God bless you," he tweeted April 5.
In a series of follow-up tweets, Henegar revealed he decided to grow his signature mustache, which he has had for 10 years, into a goatee.
See his new look below:
Real 'Jeopardy!' Questions About Celebs