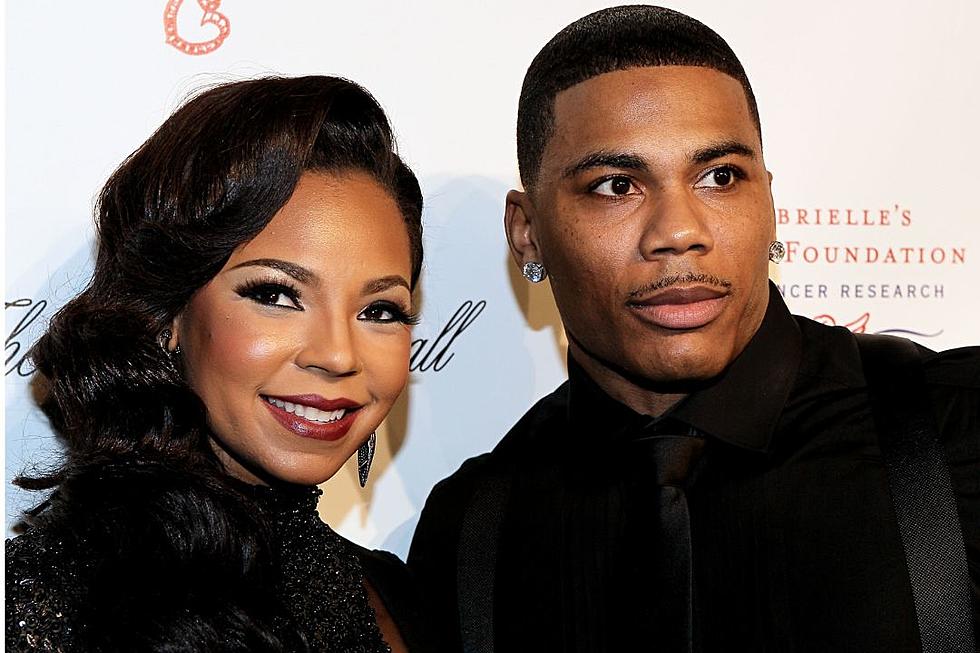 Nelly 'Surprised' by Rekindled Romance With Ashanti After 10 Years
Steve Mack, Getty Images
After months of speculation, rapper Nelly confirmed that he and ex-girlfriend Ashanti are back together.
"Yeah, we cool again," the 48-year-old rapper spilled in a new interview with Love and Hip Hop alum Rasheeda on her Boss Moves podcast.
"I think it surprised both of us though. It wasn't anything that I don't think was planned. I think we both were pretty much doing what we do, but sometimes being separate you understand one another more," he continued.
READ MORE: Bill Murray, 72, Is Reportedly Dating Rapper Kelis, 43
Nelly and the "What's Luv?" singer dated on and off for a decade before calling it quits in 2013.
Rumors of a rekindled romance between Nelly and Ashanti swirled earlier this year after the lovebirds, who collaborated on "Body on Me" in 2008, were repeatedly spotted together in Las Vegas.
Watch Nelly, Ashanti and Akon's "Body on Me" Music Video:
"You be like, 'Yo, let me see exactly what they see.' You know, because we all can be defensive sometimes in our own relationships. We know we wrong but we going to stand on it. But we all a victim to that," Nelly told Rasheeda.
The "Rock Wit U" rapper noted that their re-sparked romance has "no pressure," and simply "feels good" at the moment.
"Before I felt like both of us were doing what we were doing before career-wise, and when you got so many people in the middle of it, it can be tough," he added.
Following his split from Ashanti in 2013, Nelly started dating Shantel Jackson. The former couple split in 2021.
33 Early 2000's 'TRL' Moments That Feel Like a Fever Dream
MTV's Total Request Live was known for hijinks, hedonism, and giving VJs and Carson Daly unfettered access to artists like Britney Spears and Destiny's Child. Let's take a look back at these crazy TRL moments.