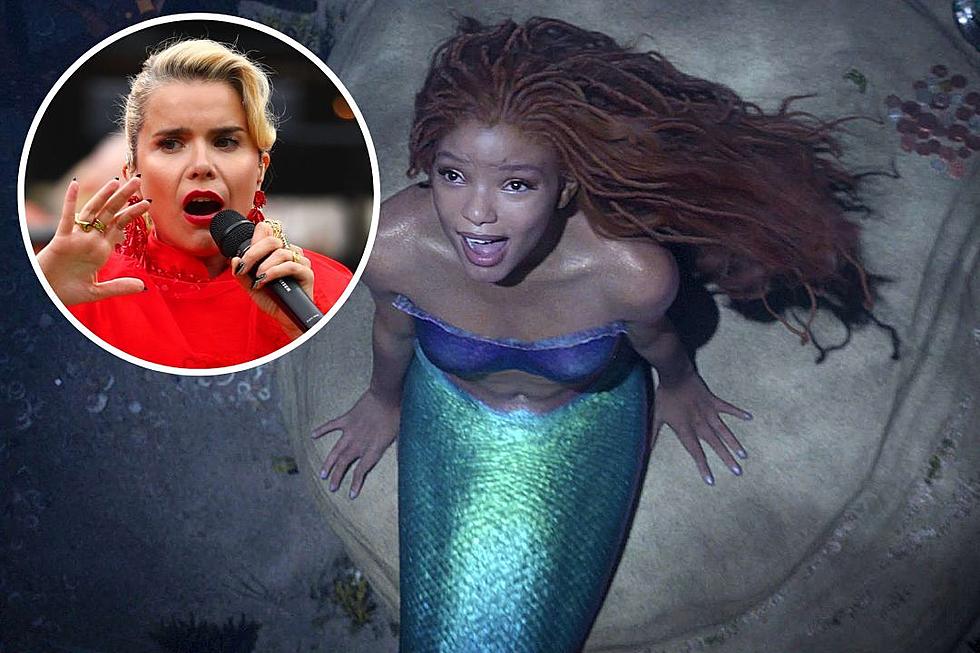 Singer Paloma Faith Slams New 'Little Mermaid' After Misunderstanding Entire Message of Movie
Disney / Dan Istitene, Getty Images
Singer Paloma Faith is facing backlash for blasting the new live-action Little Mermaid adaptation despite clearly not understanding the message of Disney's latest, most modern take on the fairy tale.
On Monday (May 29), Faith posted a since-deleted Instagram Story calling out her perceived message of the movie.
"Just seen the new Little Mermaid with my kids, and while I think Halle gives a  good performance and it's great casting, as a mother of girls, I don't want my kids to think it's ok to give up your entire voice and your powers to love a man," she wrote.
"Wtf is this sh--? Not what I want to be teaching next gen women at all," she continued.
READ MORE: Teacher Investigated for Showing Disney Movie in Class
Faith's comments received backlash because the creators of the updated spin on The Little Mermaid took particular care to make sure that Ariel has more agency in the film than ever before.
Ariel's arc in the film shows her yearning for a life on land away from the restrictions of her strict father. Her decision to fight for a chance to follow her dreams is one made for herself, not for Prince Eric, who is a welcome addition to her story but not the main point.
"That comment Paloma Faith has made about The Little Mermaid has done my head in. You just agreed to perform at the coronation, then want to drag a fictional movie for 'teaching girls to give up their voices for a man?' Not to mention the point of the film: reclaiming your voice," one person tweeted.
"It's not just that though is it. You missed the point. 'You shouldn't have needed to give up your voice to be heard' (King Triton to Ariel) is one of the last lines in the movie that sums it up perfectly," another person wrote.
Making Faith's rant even more bizarre and ironic is a resurfaced tweet from 2009 in which the singer wrote, "When I grow up I want to be the little mermaid."
Anyway, The Little Mermaid is playing in theaters now!
Deleted Tweets Celebrities Wish We Never Saw