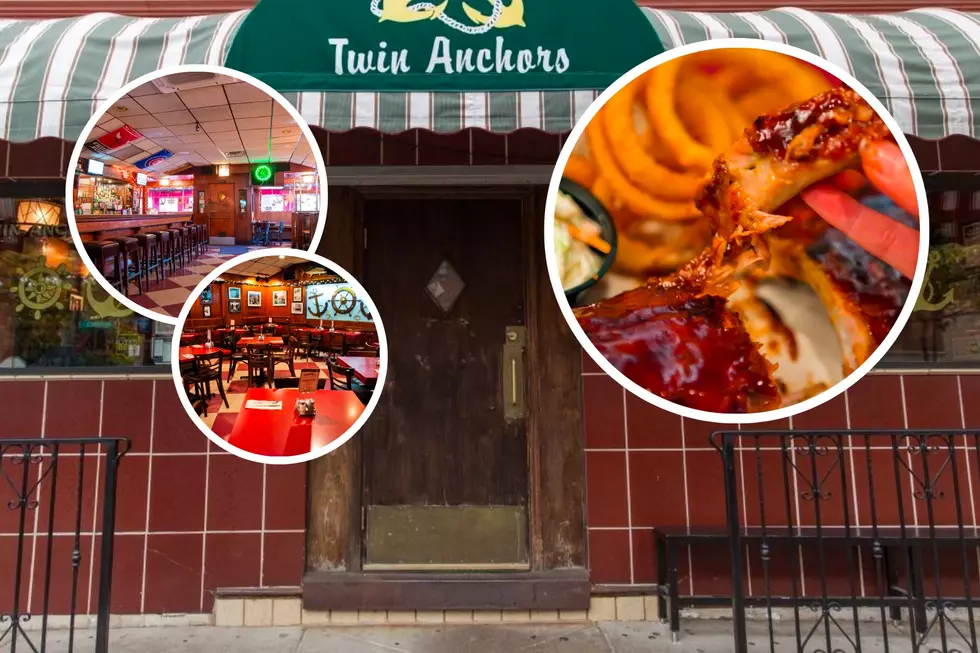 Best Ribs In America Might Be Inside This Legendary Chicago Hidden Gem
Twin Anchors Restaurant & Tavern via Facebook
Twin Anchors in Chicago is a hidden gem that even the most seasoned foodies might have missed. But don't let its inconspicuous exterior fool you, this restaurant is a celeb favorite, has been featured in movies and TV shows, and is the inspiration behind the iconic eatery in the movie "Return to Me." This is a spot that needs to be at the top of your "places to try in Chicago" list.
So why is Twin Anchors Restaurant & Tavern such a hidden game?
For starters, it's a bit hard to get in. On busy nights, the place is packed, and if you're not on the walk-up-only list by 4 pm, you might as well head somewhere else. But, once you're inside, you'll see why the wait is worth it. The menu is packed with mouth-watering ribs, juicy burgers, and classic American fare that will make your taste buds dance with delight.
I've eaten inside Twin Anchors numerous times and trust me when I tell you they serve some of the best ribs your ever going to try. Make sure to buy a bottle of their bbq sauce before you leave.
But Twin Anchors is more than just a restaurant; it's a piece of Chicago history. This place has been serving up delicious grub since 1932 and has been a favorite of celebrities for decades. In fact, it's said that Frank Sinatra used to stop by Twin Anchors after his concerts in Chicago, and would often be joined by his Rat Pack buddies, Dean Martin, and Sammy Davis Jr.
See More: One of Chicago's Oldest Bars Has a Rich and Shady History
Movies and TV shows have also been filmed inside Twin Anchors, adding to its already impressive resume. It's no wonder that the restaurant in the movie "Return to Me" was based on Twin Anchors – its classic ambiance, cozy booths, and mouth-watering menu make it the perfect setting for a romantic dramedy.
But despite its celebrity endorsements and movie credits, Twin Anchors remains a hidden gem. Perhaps it's because it's located in a quiet neighborhood, or maybe it's because it's not as flashy as some of the newer restaurants in town. Whatever the reason, Twin Anchors, in Chicago's Old Town neighborhood at 1655 N Sedgwick Street, is a true gem and a must-visit for anyone who loves good food and good times.
5 'Must-Have' Chicago Hot Dog Experiences That Will Change Your Life
One look at these five Chicago hot dog spots and you will start to feel something move inside you. That's your hunger. Come eat and your life will never be the same.
The 25 Very Best Small-Town Illinois Restaurants
Looking for a great meal at a small-town restaurant in Illinois? Here are 25 of the very best.