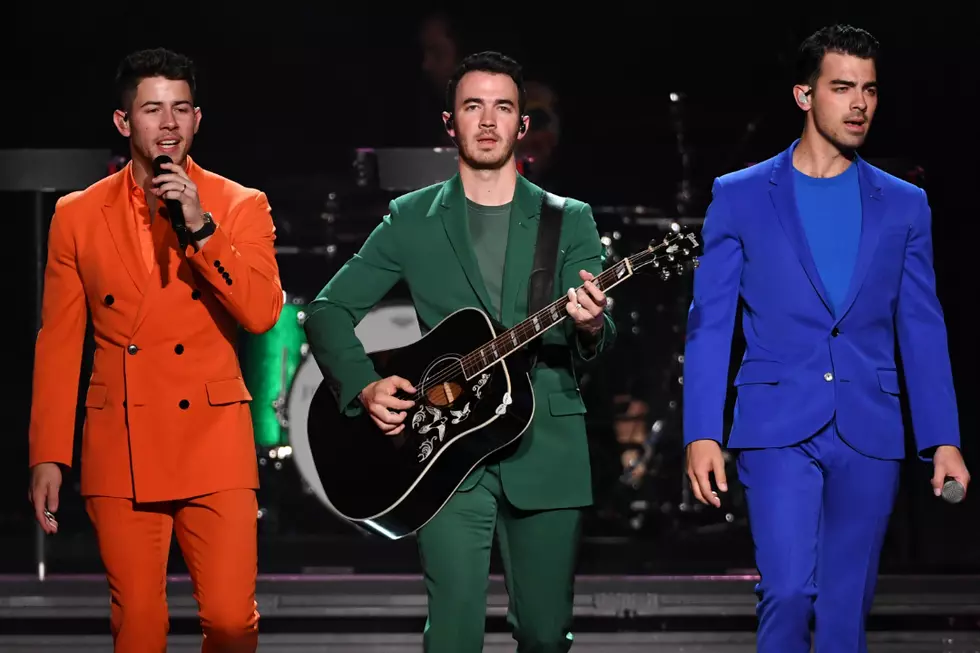 Jonas Brothers' 'Like It's Christmas' Lyrics: Listen to the New Track That Will Get You Into the Holiday Spirit!
Ethan Miller, Getty Images
The Jonas Brothers have brought the Christmas spirit a bit early with their latest release, "Like It's Christmas." The trio of brothers debuted the original holiday tune on Friday (November 8).
Kevin, Joe and Nick Jonas brought out all of the stops on the new track with sleigh bells ringing in the background and fingers snapping, which created a retro sound and an almost timeless feeling.
Listen to the track, below:
How did they decide that November would be the right time to release Christmas music? Through the queen of Christmas music of course! "Mariah Carey has given the world the green light, so the holiday season has begun," the brothers shared earlier this week after announcing the new release.
This isn't the group's first time creating Christmas music, in 2007 they released an original single, "Girl of My Dreams," off of the Disney Channel Holiday album.
Check out the full lyrics to the Jonas Brothers' "Like It's Christmas," below:
[Verse 1]
The snow on the ground
The love in the air
Slay bells are ringing
This is what it's all about
The fire is warm
The angels are singing
[Pre-Chorus 1]
And I don't wanna miss a single thing
Don't wanna put end to all this cheer
But as long as you're with me
It's always the time of the year
[Chorus]
You make every day feel like it's Christmas
Never wanna stop
Feelin' like the first thing on your wish list
Right up at the top
I can't deny what I'm feelin' inside
Nothin' fake about the way you bring me to life
You make every day feel like it's Christmas
Every day that I'm with you
[Verse 2]
Look at the lights
Twinklin' bright 24/7
Every inch of Central Park
Is covered in white
This could be heaven
Repeat Pre-Chorus and Chorus
[Bridge]
Woo! Woo-woo
Yeah (Every day that I'm with you)
Every day, every night
[Post-Chorus]
Hey, hey, yeah, yeah
Baby
La-la-la
[Pre-Chorus 2]
I can't deny what I'm feeling inside
No matter the reason, no matter decision
My heart will keep beating, you better believe
[Outro]
You make every day feel like it's Christmas (Like it's Christmas)
Every day that I'm with you
(Oh-oh-oh, oh-oh-oh, oh-oh-oh)
Every day that I'm with you
(Oh-oh-oh, oh-oh-oh, oh-oh-oh)
Every day that I'm with you
Artists Who Went Solo From their Groups