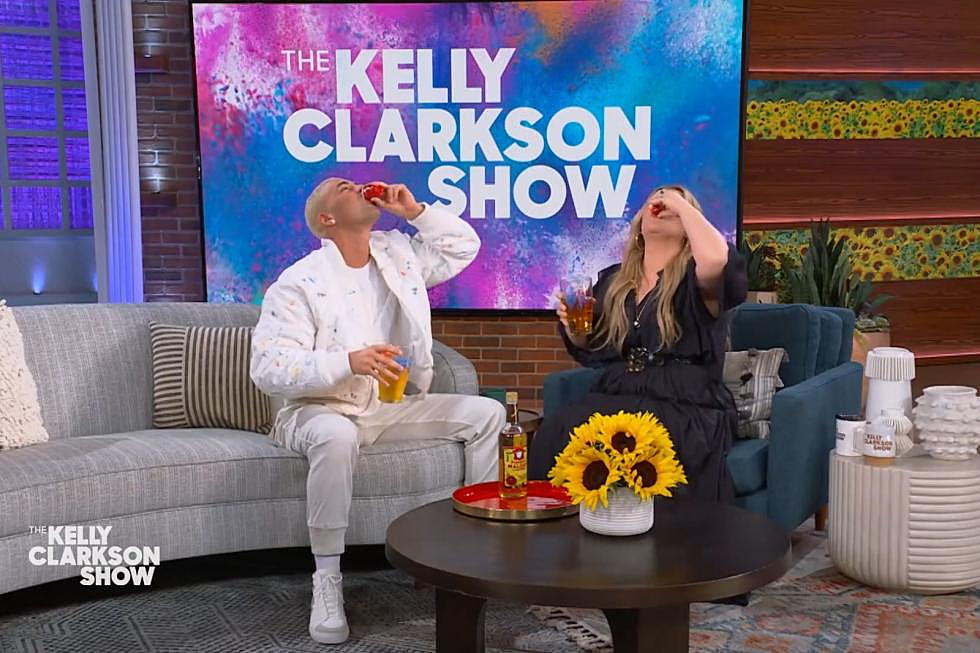 Kelly Clarkson Handles Official Chicago Handshake Like A Champ
Kelly Clarkson Show - Twitter
The word is out, Kelly Clarkson is now an official Chicago citizen after conquering the Chicago Handshake like an absolute pro.
If you don't know what the official Chicago Handshake is, it's not actually a handshake. It's a drink that introduces an out-of-towner to the world of Chicago beverages.
The Chicago Handshake is slang for a drink special involving a shot of Jeppson's Malört paired with an 'old-school' Midwestern beer, most typically Old Style Beer. [Chicago Rex]
At my sister's wedding, all the guests had to seal the deal with the bride and groom by taking a shot of Malört... the sound of "EW" filled the room.
"IT'S NOT A DRINK FOR MOST PEOPLE, BUT WE'RE NOT MOST PEOPLE." [Jeppson's]
It's an acquired taste, for sure.
For Kelly Clarkson, she effortlessly took the shot of Malört on her talk show like it was NOTHING!
She was interviewing "Chicago PD" star Benjamin Levy Aguilar when he offered Kelly the "Chicago Handshake."  Of course, she couldn't say no.
"You don't need a chaser!" Kelly said.
Benjamin says, "You don't need a chaser?"
Kelly responds with, "That's good! I don't think I needed a chaser - OH, it's still hot going down."
Mad respect for her.  I just couldn't do what she did. Nope.
Take a look at the video of Kelly Clarkson being completely unfazed by the entire "Chicago Handshake" experience:
10 Best Rockford Restaurants To Celebrate Valentine's Day According To Yelp
30 Different Types of Fans You'll See at a Chicago Bears Game
The NFL season is right around the corner. If you're excited to head back to Solider Field or maybe going for the first time, here are 30 different fans you'll see at this season.