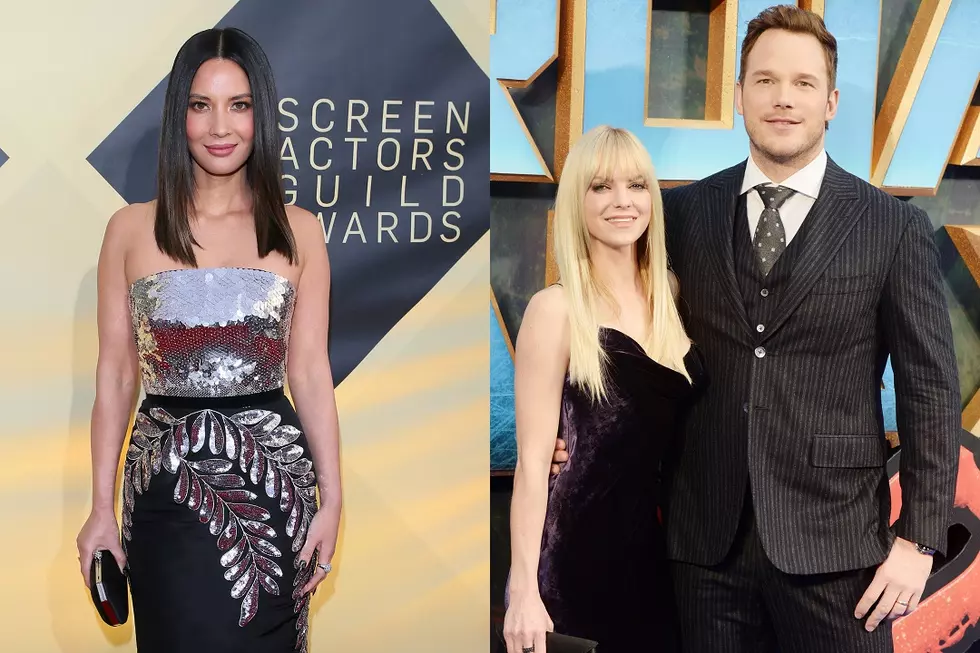 Olivia Munn Shuts Down Rumors She's Dating Anna Faris' Ex Chris Pratt
Jen-Baptiste Lacroix, Getty Images
On Sunday (January 21), the X-Men: Apocalypse actress denied rumors she was dating Anna Faris' ex in an Instagram story.
"Even if I was dating @PrattPrattPratt, some tabloids got me and @AnnaKFaris all wrong," Munn wrote. "Women respect and love each other a lot more than some people like to think."
The actress also shared a screenshot of a text conversation between her and Faris to prove her point.
"The story about me and Chris dating has 0% truth," she texted Faris. "I'm sure you already know it's not true, or maybe didn't care either way…"
In return, Faris expressed her appreciation for Munn's candor and compassion.
"Oh my god — this town is so f---king crazy — you are so sweet to text — I love you — having said that if you were my new sister in law I would be thrilled," she replied.
Over the weekend, reports circulated that Munn and Pratt had shared a romantic dinner together, and that the rendezvous had created drama between friends Faris and Munn.
Pratt and Faris met on the set of the 2007 comedy Take Me Home Tonight. They were engaged the following year, and were wed in 2009 when they eloped in Indonesia.
The former couple share a 5-year-old son together, named Jack.