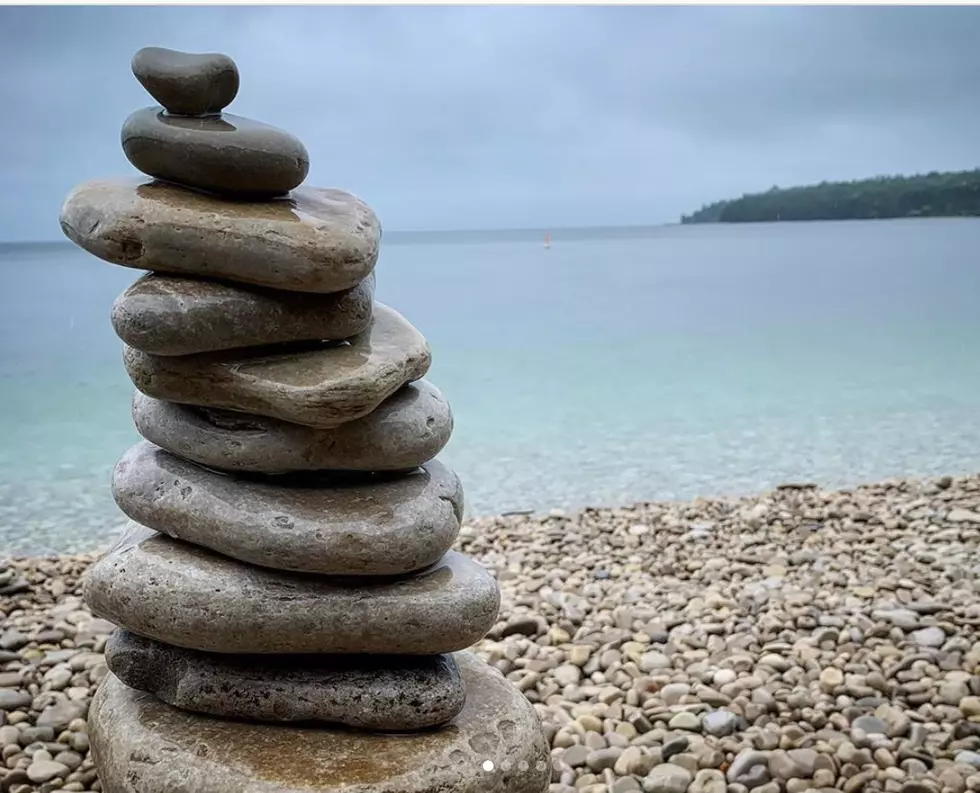 One Of America's 'Most Overlooked' Beaches Is In Wisconsin
sharkloverkate via Instagram
It might be too late in 2020 for a beach vacation in the midwest but it's never too early to plan for next summer.
From the look of it, this "overlooked beach" in Wisconsin might be worth checking out at any time of year.
Schoolhouse Beach manages to be underrated despite being part of Door County, a collection of towns that render the word "twee" moot. But get to Washington Island in the middle of Lake Michigan at the right time -- before the entire peninsula freezes over, ideally -- and you'll find yourself on a quiet, serene stretch of beach.
Apparently, the beach at Schoolhouse Beach isn't made up of sand but washed-up limestone pebbles.
Piling up the limestones on Schoolhouse Beach seems to be one of the most popular things Instagram users do the most to show the world that they visited this "overlooked" beach.
Schoolhouse Beach was rated as the #1 attraction on Washington Island according to TripAdvisor.
One reviewer said "Bring a bag chair if you plan on relaxing by the shore. So beautiful. The water was clear and the rocks amazing. A must stop at spot."
Have you been to Schoolhouse Beach? Is it worth the trip? Tell us!
Enter your number to get our free mobile app
Sweet Lenny is the brand manager of 97ZOK, Q98.5, and Operations Manager for Townsquare Media Rockford. Catch him afternoons 3 to 7 on 97ZOK. Follow him on Twitter, Instagram, and like his page on Facebook.
Stunning Rockford VRBO Will Take You To A Different Time & Place