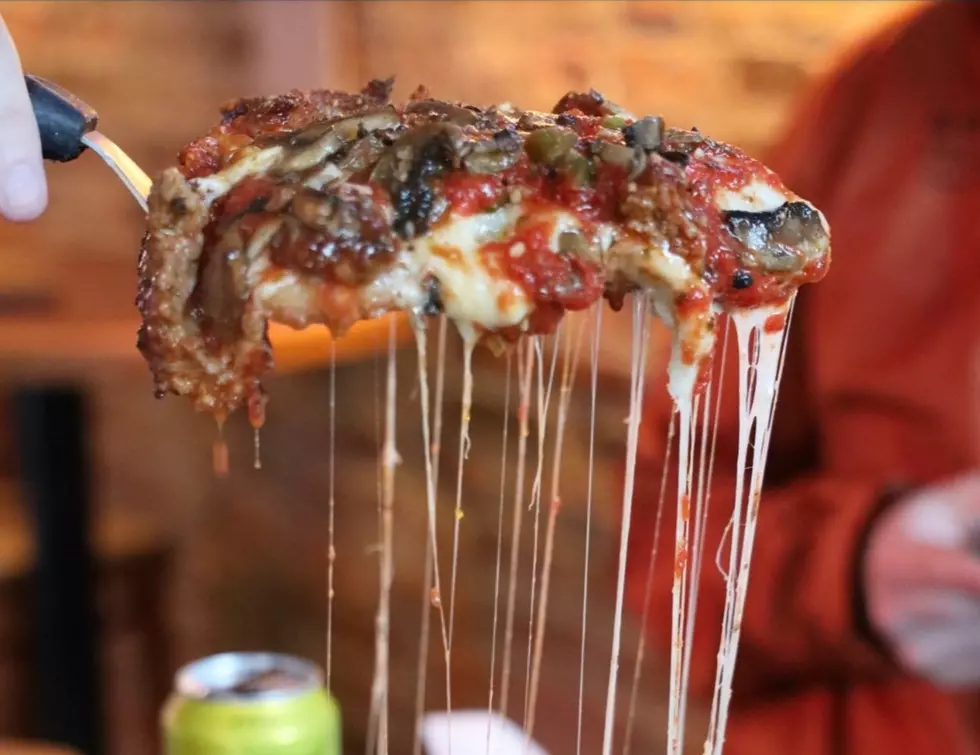 Really? This Pizza Joint Just Got Called the Best in Illinois
Pequod's Pizza Chicago via Facebook
Every website on planet Earth that deals in food probably has a "Best Pizza in America" list.
So when there are so many different sites proclaiming that this pizza is better than that pizza it's tough to tell who is right.
So 24/7 Tempo did the legwork most of us aren't interested in, and put together a bunch of different food site lists and compiled the Best Pizza Place in Every State.
What I found for Illinois, wasn't exactly surprising per se, but I have to say this restaurant's offerings are divisive with the pizza-loving crowd. What I'm trying to say is that Pequod's Pizza isn't for everyone.
Even if you love pizza, you might not love Pequod's.
Pequod's late founder, Burt Katz, is legendary in Chicago's deep-dish lore, and his tradition lives on with Pequod's blackened caramelized crust, a chewy, nearly burnt cheese edge rimming a cheesy pool of sauce.
The "burnt cheese" look may be the biggest issue with Pequod's. Not saying there's anything wrong with it, because this place offers up some of the most distinctive-looking pizzas in America.
However, that's where the "it's not for everyone" comes in. Some people would look at a pizza from Pequod's and claim "it's burned."
Overall, Pequod's is rated a 4 out of 5 on Yelp, with reviewer Adam L. giving some additional insight in a five-star review saying "Pequod's Pan Pizza is NOT traditional, Chicago Deep Dish Pizza and Pequod's is wrong for accepting the title of the Best Deep Dish in Chicago. It is also NOT Chicago Stuffed Pizza. In fact, it's only Chicago Pizza, because of the pizzeria's address."
The lack of "Chicago pizza-ness" might be the second biggest beef with Pequod's but at the end of the day it is still considered the "best" and regardless of your "pizza purism," you have to agree that stuff still looks mighty darn good.
Pequod's Pizza is located at 2207 North Clybourn Street in Chicago.
10 Pizza Joints in Illinois So Delicious You'll Be Asking for Seconds
Not all pizza is created equally. Here are 10 examples of some of the best pizzas that all taste just a bit different from the rest in Illinois.
Rockford's 25 Best Pizza Places for 2021
If you're looking for good pizza in the Rockford area, you've come to the right spot.